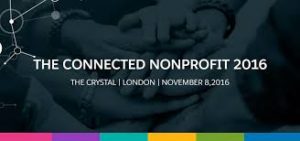 At Vera, we're excited by tech's potential to make a real difference in the way the social sector operates. With improved access to affordable, reliable cloud-based technologies, social impact organizations are working with more efficiency, efficacy, and transparency.
Vera is proud to be a catalyst of this 'paper to the cloud' movement in the social sector. For the past six years, our partnership with Salesforce.org, Salesforce's philanthropic arm, has contributed greatly to our success in assisting social impact organizations with their technological journeys. Salesforce.org leverages one percent of the company's technology, people, and resources to provide best-in-class technology to social impact organizations. Their commitment to helping social sector organizations become 'connected,' and make the most of the Salesforce platform, has led to innovations like the recently launched Nonprofit Success Pack (NPSP), a new and improved version of Nonprofit Starter Pack, which allows organizations to manage programs, streamline operations, and more.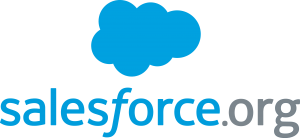 Next week, Salesforce.org is hosting the first ever Connected Nonprofit Conference, which is centered around Vera's sweet spot: the digitization of the non-profit sphere's operations. Vera, along with many other Salesforce partners and users, will convene in London on Tuesday, 8 November for the day-long conference.
We're eager to engage with and learn from the European non-profit community through networking, discussions, and presentations focused on the theme of digital innovation in the social sector, or becoming a 'Connected Nonprofit.' Specifically, the agenda outlines the significance of social, mobile, and cloud technologies in facilitating key areas of non-profit operations: Program Management, Fundraising, Volunteer and Event Management, Community Engagement, Marketing and Analytics.
We look forward to sharing some of our learnings with attendees during the closing session: Overcoming the Barriers to Digital Transformation, during which Vera Co-Founder and CEO, Zak Kaufman, will discuss both the opportunities and challenges inherent in most organizations' technological journeys. Zak, along with other industry leaders on the panel, will focus on the actions non-profits can take to overcome barriers to adoption and reap the most benefit from new technologies to better achieve their missions.
If you'll be at the Connected Nonprofit conference and would like to meet with a member of the Vera team, please contact us at [email protected] or DM us @VeraSolutions.
To learn more about The Connected Nonprofit 2016, visit http://www.salesforce.org/events/the-connected-nonprofit-conference-london/.