Managed Services
Managed Services for
Salesforce and Amp Impact
Focus on your mission, knowing your solution is in good hands

with our Managed Services.
What are Salesforce and Amp Impact Managed Services?
Managed Services are ongoing support services that enable you to focus on your mission, rather than back-office administration. We proactively monitor and troubleshoot your Salesforce and Amp Impact implementation to provide optimization recommendations while ensuring its working as hard as you are.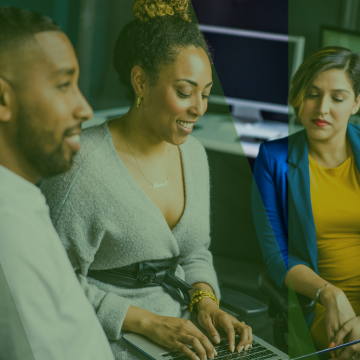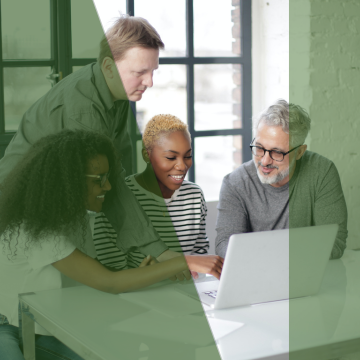 Do you need Managed Services?
Different organizations require different types and levels of support. Some organizations focus on maximizing in-house capability, others retain an outsourced expert from a provider, and some use a hybrid approach. With 13+ years of experience working with nonprofits, our team has both extensive knowledge of the nonprofit sector and deep experience in delivering and supporting the right solutions for a wide range of clients.
Need help in identifying what Managed Services are best for your organization?​
What Managed Services does Vera Solutions provide?
We provide four types of Managed Services. These are Salesforce Support, System Administration, Engineering Support and Amp Impact Annual Maintenance. The first three services are delivered through recurring 6, 12 or 24 month contracts while the Annual Maintenance is delivered through a recurring 12 month contract. At the beginning of our collaboration, we agree a set of hours per month with you, giving you an option to expand either hours or services type, as you require.
Managed Services - Salesforce
Support
Salesforce Support provides one main support point of contact, a dedicated service delivery analyst, who will work closely alongside your System Administrator.

Salesforce Support includes monthly support calls, assisting with day-to-day System Administrator troubleshooting (in line with agreed criticality escalation), building Reports and Dashboards, updating email alerts and other minor automations, providing recommendations, executing proactive optimizations, and providing end-user training and documentation.

Ideal for Organizations that:

• Do not have a dedicated systems support team
• Have a Systems Administrator with limited capacity
• Have a solution that is becoming hard to manage with
existing resources


Managed Services - Amp Impact
Annual Maintenance
Amp Impact Annual Maintenance is for clients who want to stay up to date with Amp releases. Under this offering, Vera performs one end-to-end Amp Impact upgrade per year. Clients also get a one-day first response time for all product functionality questions.

Amp Impact Annual Maintenance consists of a complete org analysis, sandbox upgrade, thorough regression testing, user acceptance testing (UAT), and production upgrade. It also includes a discovery call to explore unused or new Amp features that could be used by your organization.

Ideal for Organizations that:

• Use Amp Impact
• Want to stay updated with the latest Amp Impact releases
Managed Services - System
Administration
System Administration provides a System Administrator function. This could be shared amongst a team of two or more analysts, to augment your internal user capability or replace existing System Administration tasks.

System Administration includes all the same activities as Salesforce Support, along with additional system administration tasks like managing Users, currencies, system documentation, etc. This reduces the need for a full time internal System Administrator and can therefore be a cost-effective way to handle system maintenance, support, and enhancements.

Ideal for Organizations that:

• Cannot afford or do not have an internal System Administration team • Lack in-house Salesforce and Amp Impact expertise
Managed Services - Engineering
Support
Engineering Support is for clients who typically require a higher level of technical guidance for their technical teams/system admin.

Engineering Support consists of development guidance, code validation, assistance in thinking through functional requirements and other activities.






Ideal for Organizations that:

• Have an internal Technical Development team
• Require more robust technical development guidance
(including custom development)

Trusted by our clients to keep their system
running smoothly while they focus on their mission.
Request a quote for Salesforce Support, Amp Impact
Annual Maintenance, System Administration,
and Engineering Support
Why use Vera Solutions for Managed Services?
With over 13 years of experience working with nonprofits, Vera Solutions has been a leader in developing program management and impact measurement solutions on the Salesforce Platform. Currently, over $9.5 billion of programs, grants, and projects advancing the UN Sustainable Development Goals are managed using Vera's flagship product, Amp Impact.Our team has both extensive knowledge of the nonprofit sector and deep experience in delivering the right solutions for a wide range of clients.
We also offer:
• A large pool of highly skilled and experienced Salesforce Consultants, with over 250 active
Salesforce certifications and counting
• Experience successfully delivering over 1,000 projects in the social sector
• A dedicated team located across 5 continents, covering more than 12 languages
As a long-time Salesforce International Impact Partner, and a 2023 Salesforce Summit Consulting Partner, we've been dedicated to the Salesforce ecosystem for more than 13 years. With the growth of Amp Impact, Vera Solutions has also been recognized twice as Salesforce.org Product Partner of the Year (2019, 2022) and with a Partner Innovation Award (2021). As such, we are constantly evaluating the Salesforce platform's latest features and enhancements and how they can be leveraged to support our clients' missions.
Salesforce Support, Amp Impact Annual Maintenance, System Administration & Engineering Support FAQs