The Vera Solutions Fellowship offers emerging, impact-driven professionals the opportunity to join an innovative, global team using technology to transform the way the social sector engages with data.
This year, we've welcomed 23 outstanding new fellows from the United States, Brazil, India, Zimbabwe, Botswana, and South Africa. Each fellow has undergone a rigorous selection process designed to select the top talent across various sectors. This year's fellowship cohort will contribute to all aspects of Vera's business, with skill sets spanning social development, product development, business intelligence, quality assurance, marketing, software development, technology consulting, finance, project management, data management, and business development. While each fellow brings unique expertise, collectively they share a common interest in creating positive impact within the social sector.
Virtual onboarding and training
In June, we kicked off our virtual fellowship onboarding for the second consecutive year since the onset of the COVID-19 pandemic. Over the course of the month, fellows engaged in four hours of carefully structured synchronous sessions each day, coupled with independent learning activities. The sessions included technical learning, sector knowledge, Vera's history, a 'personal histories' session where each Fellow shared their experiences and journey to Vera, and a collaborative case study.
Teamwork makes the dream work
The mix of facilitators and sessions during training sought to maximize engagement and interaction. To expand upon learnings outside of training sessions, Fellows were assigned trailhead badges to further develop their Salesforce knowledge and skills.
Since our first Fellowship cohort in 2014, Vera Solutions has continuously evolved the training, learning and development model. However, one thing that has stayed constant is the celebration of Fellows' unique strengths and the culture of collaboration, inclusivity, sustainability, impact, teamwork, leadership, and excellence.
Introducing the 2021-2022 Fellowship Class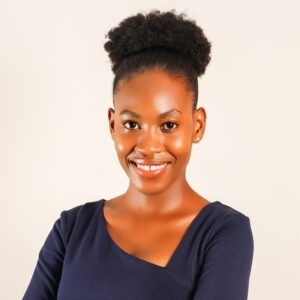 Carol Dithologo (Associate Consultant) has worked in the digital financial solutions industry, planning, designing and implementing technical projects/digital finance solutions for financially excluded and marginalized communities across Africa. She has over 6 years of experience and her major achievements include the successful implementation of 4 digital financial solutions in Mozambique, Namibia and Botswana which enabled marginalized and low-income households to request for short-term loans, open savings accounts, send and receive money and pay bills. She holds a bachelor's degree in Business Administration majoring in Management and is also currently studying towards a master's degree in Social Development at the University of Cape Town.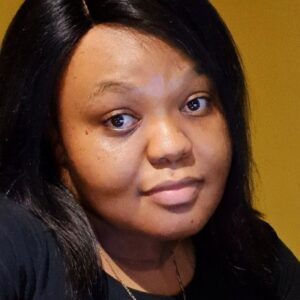 Elitha Soqele (Business Intelligence Lead) has extensive experience in Business Intelligence, having worked in various industries. With more than 13 years of experience, Elitha has worked in data analysis, data visualization, development, data governance, and business analysis. She has worked in financial services, insurance, health, and sales and retail (primarily in consulting roles). Her academic foundations are in statistics and finance and prior to BI consulting, she worked in the predictive analytics space. Her primary career passions are analysis, data visualization and business strategy.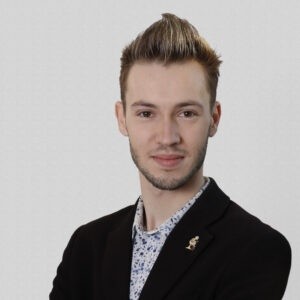 Jean Olivier (Social Media Associate) has experience in design and marketing for small startups in Cape Town. He has been influential in helping small businesses with their branding and marketing needs. Jean holds a Bachelor's degree from the Stellenbosch Academy of Design and Photography, and is currently completing his Postgraduate Diploma in Marketing Management through the IMM Graduate School.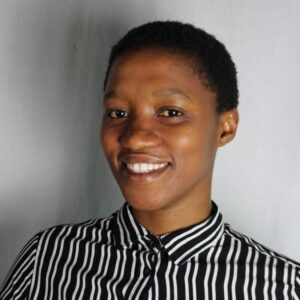 Letlhogile Motaung (Finance Analyst) has worked in the finance industry, with a solid background in financial management, reporting, analysis and administration, just to name a few. Her experience is firmly rooted in the development industry on an international, national and local level. She holds a BCom Accounting degree from the University of Cape Town, a Social Entrepreneurship Programme certificate from Gordons Institute of Business Sciences and a Post Graduate Diploma in Management focusing on Digital Business from Wits Business School.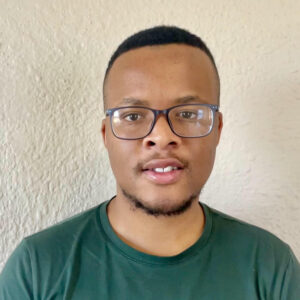 Nhlanhla May (Associate Consultant) has experience in data collection, processing and reporting projects specifically around infrastructure monitoring, resource accounting and demographics analyses on African cities. He holds a BA in Geography from the University of Johannesburg.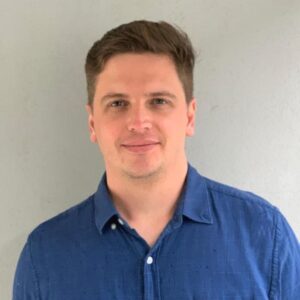 Ryan Barry (Global Marketing Manager) has experience working in global B2B events in the energy, oil and gas, media as well as government administration industries. He holds a BBA Marketing Management Degree from IMM Graduate School, as well as a Digital Marketing Certificate from the University of Cape Town.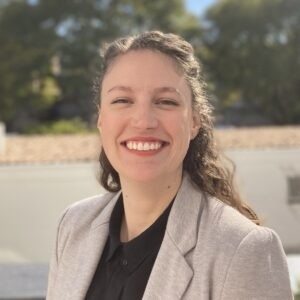 Sally Crompton (Associate Consultant) has worked in monitoring and evaluation, with child and youth development programs in urban South African communities, with a specific focus on youth unemployment interventions. She holds a MSc in African Studies from the University of Oxford, and a BA Honours in History from the University of the Witwatersrand, Johannesburg.
Shungu Dlamini (Business Intelligence Analyst) has worked in the Business Intelligence field for over 5 years. She holds a Bachelor's degree in Business Management & Information Technology from the Catholic University in Zimbabwe and a Post-graduate Diploma in Knowledge and Information Systems Management from Stellenbosch University, while currently pursuing her Masters.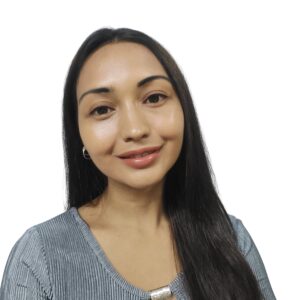 Zeenat Vallie (Digital Marketing Associate) has experience building online communities through content and digital marketing in South Africa and the United Kingdom. She served as a Social Media Account Manager for a leading digital marketing agency working on multiple brands across a range of industries, including health and wellness, B2B, B2C, education, travel, technology, and more. She also has experience as a Content Producer for one of the top media houses in South Africa and has worked in the local government sector. She holds a BSocSc with a triple major in English Literary Studies, Media and Writing, and Gender Studies from the University of Cape Town, and a formal certificate in Digital Marketing.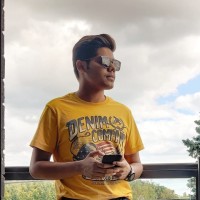 Bhavit Jain (Quality Assurance Engineer) has spent over 5 years as an experienced Quality Assurance Engineer, in the Salesforce Quality Assurance domain. He has worked with various leading development sector organizations such as the Bill and Melinda Gates Foundation and American Cancer Society, while ensuring the quality for various Salesforce products implemented on Sales, Service, and NPSP Cloud. He holds a B.Tech in Information Technology from JECRC, Rajasthan University.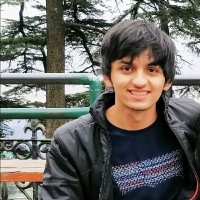 Dhruvil Mehta (Product Associate) has cross-functional experience in the product development sector. He began his career with an AI & Data company, collaborating with stakeholders to tackle complex problems. He then went on to work in the Finance and Public Sectors where he unlocked value for clients through successful solution deliveries and served as a seed member in the innovation team that scaled from 2 to 25+ members. Along with contributing to the development of a software product to resolve public safety issues, he led and established an internal product-driven practice to support the organization's growth. He holds a bachelor's degree in Chemical Engineering from Mumbai University.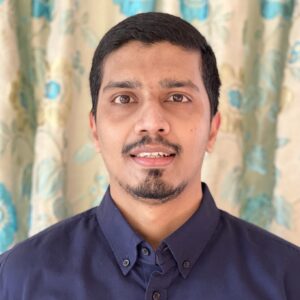 Gaurav Shinde (Quality Assurance Manager) has over 12 years of experience setting up and managing Quality Assurance Teams. His secondary expertise lies in software development and he is a Certified Scrum Master and has helped set up Agile processes for different clients. His vast experience comes from working across clients in various domains, including Capital Markets, Health Services, Banking and Insurance.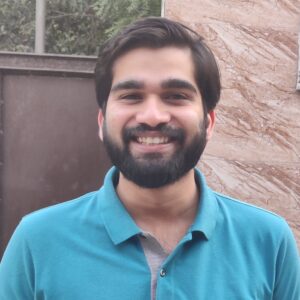 Pratik Jha (Product Associate) has worked in the products team of startups like Uber and Wheelseye. Prior to this, he has worked in Satva Consulting on projects with USAID and AVPN. He holds a degree in Chemical Engineering from BITS Pilani Goa campus.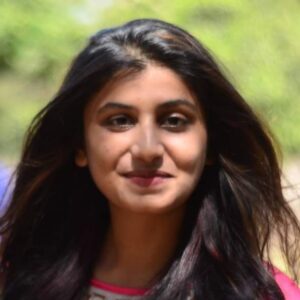 Rushika Mangrola (Associate Consultant) has experience in building analytical solutions that enable data-backed strategic decision making in Fortune 500 organizations. She has had multiple transformational and hands-on volunteering and internship experiences in the past such as volunteering in the Sri Lankan start-up ecosystem and interning at Venture Catalysts, India's First Integrated Incubator. She has a Bachelor's degree in Computer Science Engineering from the University of Mumbai, India.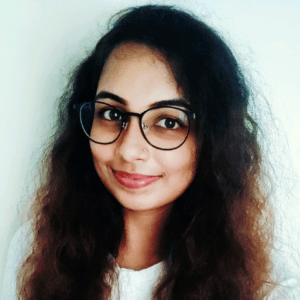 Soundarya Rangarajan (Systems Admin Associate) is passionate about systems and data science and is a 3 time certified Salesforce Administrator. Prior to this, Soundarya was working with SAP software. She holds a Bachelor's degree in Biomedical Sciences from SRM University and is currently pursuing her PG in Data Science in a Work Integrated Learning Program at BITS.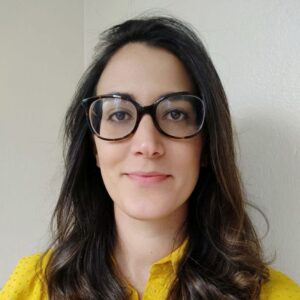 Beatriz de Moraes Rodrigues (Associate Consultant) is an experienced researcher in quantitative and qualitative research, data analysis, information and database management, evidence collection, and reporting. She has worked with topics predominantly related to criminal investigations and statistics, both in the international and domestic levels, having worked in Brazil, Austria, and the Netherlands. She holds a MSc in Sociology and Social Research from the University of Utrecht.


João Villela de Faria (Associate Consultant) has experience building financial models and managing projects in the public, private and non-profit sectors. Some of his recent projects include climate change and public health – including the response to the COVID-19 pandemic in New York City. He holds a Bachelor of Economics from the Universidade Federal do Rio de Janeiro (UFRJ), and a Master's in Public Administration from the School of International and Public Affairs, Columbia University.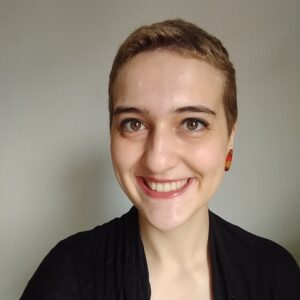 Maíra Prado (Associate Consultant) has extensive experience developing philanthropy worldwide, managing social impact partnerships, and grantmaking in Brazil. She is a member at the Interaction Design Foundation and a certified Sustainability Designer by Gaia Education – part of UNESCO's Global Action Programme and official contribution for the UN's Sustainable Development Goals. She holds a bachelor's degree in public administration from Fundação Getúlio Vargas' EAESP, with a complementary degree in international relations, and an academic exchange at the University of Illinois at Chicago.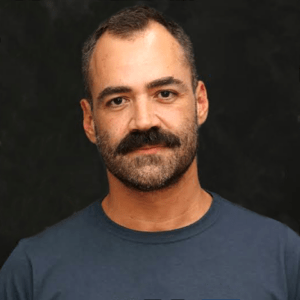 Marcelo Jambeiro (Business Development Manager) has worked in the NGO sector, helping them advance their communications and fundraising plans, and amplifying their impact. He has helped companies such as Change.org market and sell their movement-building services as well as establish and maintain relationships with leading nonprofit consulting, fundraising, and digital marketing firms. He holds a BA in Marketing and Communications from the Mackenzie University in São Paulo.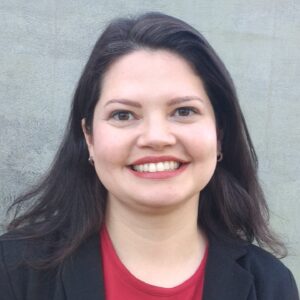 Roberta Gomes (Consultant) has experience in the development of digital solutions for smallholder farming and educational platforms, both from the project management and communication perspectives. She has worked for several impact organizations throughout her career. Roberta holds a graduate degree in Public Relations as well as a Master's degree in Development Studies from the University of Auckland, New Zealand, where she developed her thesis on the social housing policy of the city of Sao Paulo.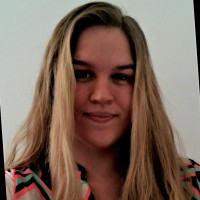 Alexa Catherman (Associate Consultant) is passionate about the nonprofit sector, spending over four years working with leading NPOs in the United States. She also spent a year serving various nonprofits through AmeriCorps. Over the course of her career, she has worked on several international development projects as well as fundraising and donor relations. She holds a BA and two minors from NC State University and an MA in International Development from George Washington University.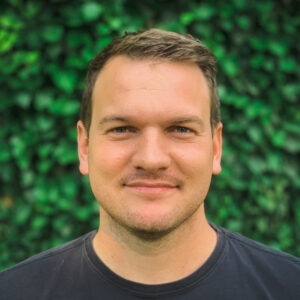 Austin Jensen (Business Development Manager) is passionate about renewable energy and the environment, which subsequently led him to work with a start-up social enterprise distributing off-grid solar kits through microfinance institutions in rural Uganda. He also has experience in partnerships and business development, having recently worked with a demand-side energy management consultancy. He holds a BS in Sociology from Brigham Young University and a MSc in International Development from the University of Edinburgh.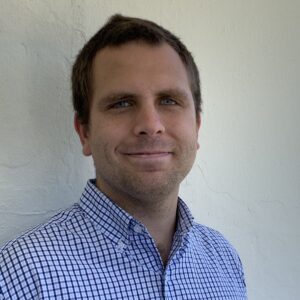 Cale Rogoyski (Associate Consultant) is a social entrepreneur, with previous experience in agri-tech, youth development and community development. He is passionate about innovation and connecting with people. He holds a bachelor's degree with a triple major in Philosophy, Political Science, and Economics, and completed his M.A. in International Affairs from Washington University in St. Louis.