The Amp Impact Winter '22 Release–Hercules–is here, and with it, some foundational improvements to strengthen the product's workplanning and risk management modules. Amp Impact's Fall '21 Gemini release introduced powerful Skip Logic functionality which can be defined on Questions and Sections in the Submission Template Builder as well as a new framework wizard that enables users to select Objectives and Indicators from other frameworks and copy them into the framework they are building. By introducing this feature, we dramatically reduced the time it takes to build a framework from scratch.
Building on feedback from users, Amp Impact will now come with Workforce Planning, enabling users to create roles within their organization, fill positions for those roles, and assign or request positions for specific project/program activities, along with the level of effort required. Amp Impact Hercules provides similar functionality for Procurement Planning, enabling users to manage a catalog of goods and services, request or plan goods or services for certain activities, and track good/service fulfillment. Lastly, the Hercules release introduces new objects into Amp Impact's Risk Management Module for Risk Relationships (e.g. to connect a Risk to other Risks or to multiple Activities / Objectives), Risk Actions (e.g. for capturing tasks required for Risk Mitigation or Response), and Risk Causes (e.g. for capturing more structured data on what might cause a risk to occur).
Note: Workforce Planning and Procurement Planning are foundational features. They can be extended via configuration, automation, custom development, or integrated with third-party tools to meet each organizations' required use cases.
Resource Management: Workforce Planning (Roles, Positions, and Assignments)
The Hercules release introduces new functionality for Resource Management, including Workforce Planning to help organizations keep a pulse on workforce needs and ensure effective and efficient resource utilization during the project execution.
This functionality enables organizations to:
Define roles within the organization,

Manage and fill positions for roles within organizational units, departments, or offices, and

Assign positions to specific project/program activities, while defining the level of effort required.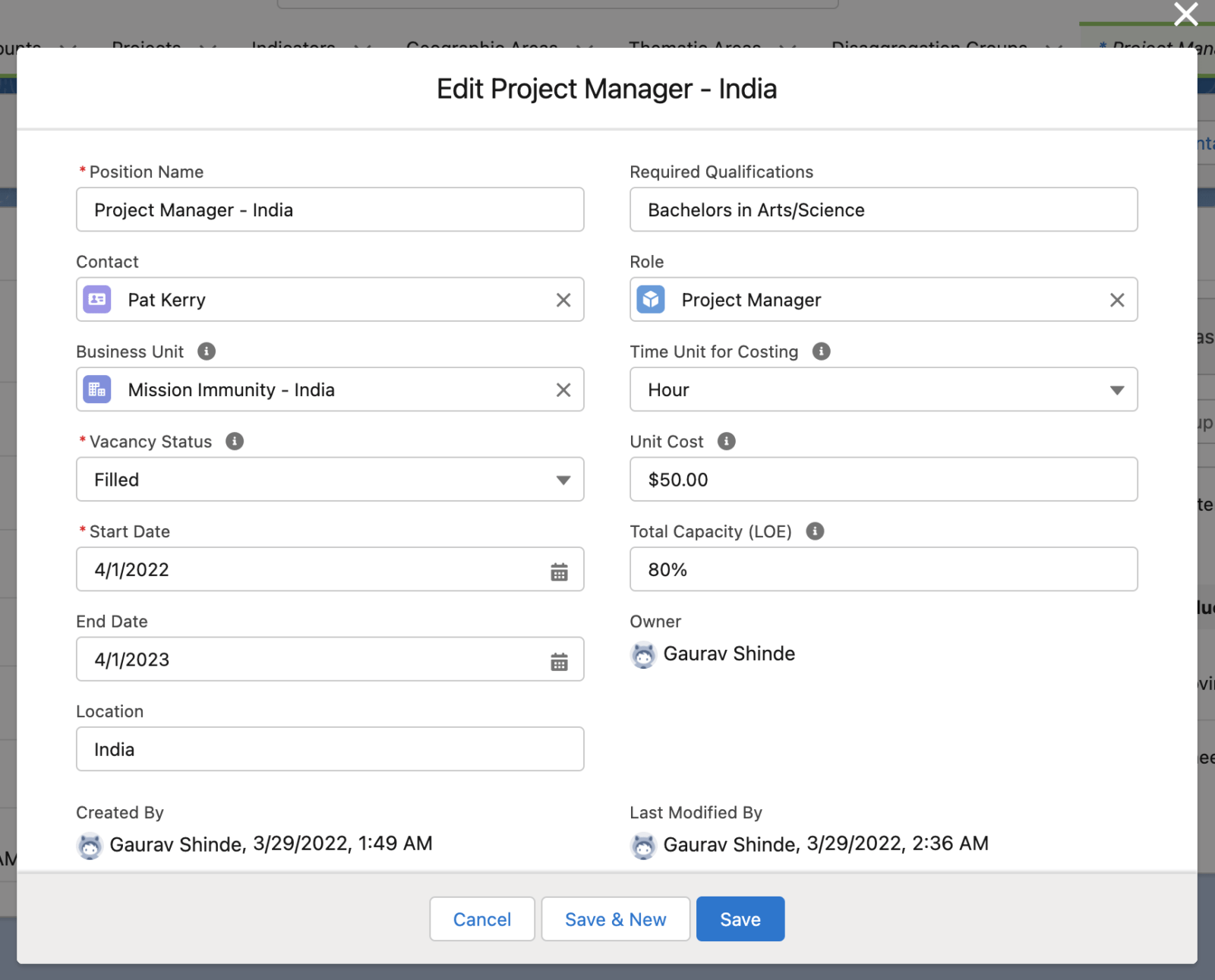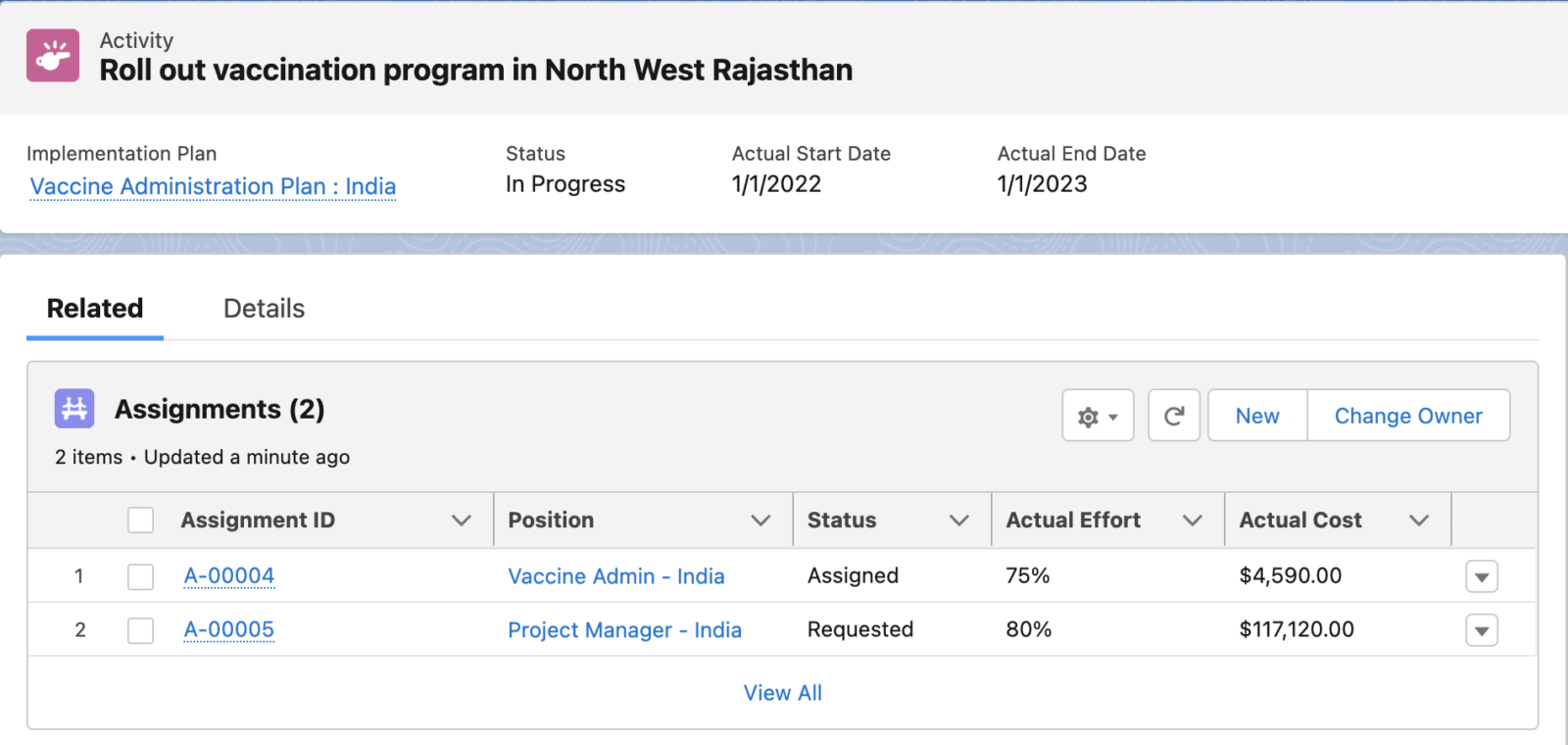 Resource Management: Procurement Planning (Goods/Services, Procurement Requirements)
Amp Impact has added foundational Procurement Planning functionality, allowing organizations to manage a catalog of goods and services and users to plan goods and services needed to deliver project/program activities.
Procurement Planning functionality in Amp Impact allows resource and project managers to:
Manage a catalog of goods and services that users can select from when requesting items for project activities
Request goods or services when planning activity implementation
Track the fulfillment of good/service requests.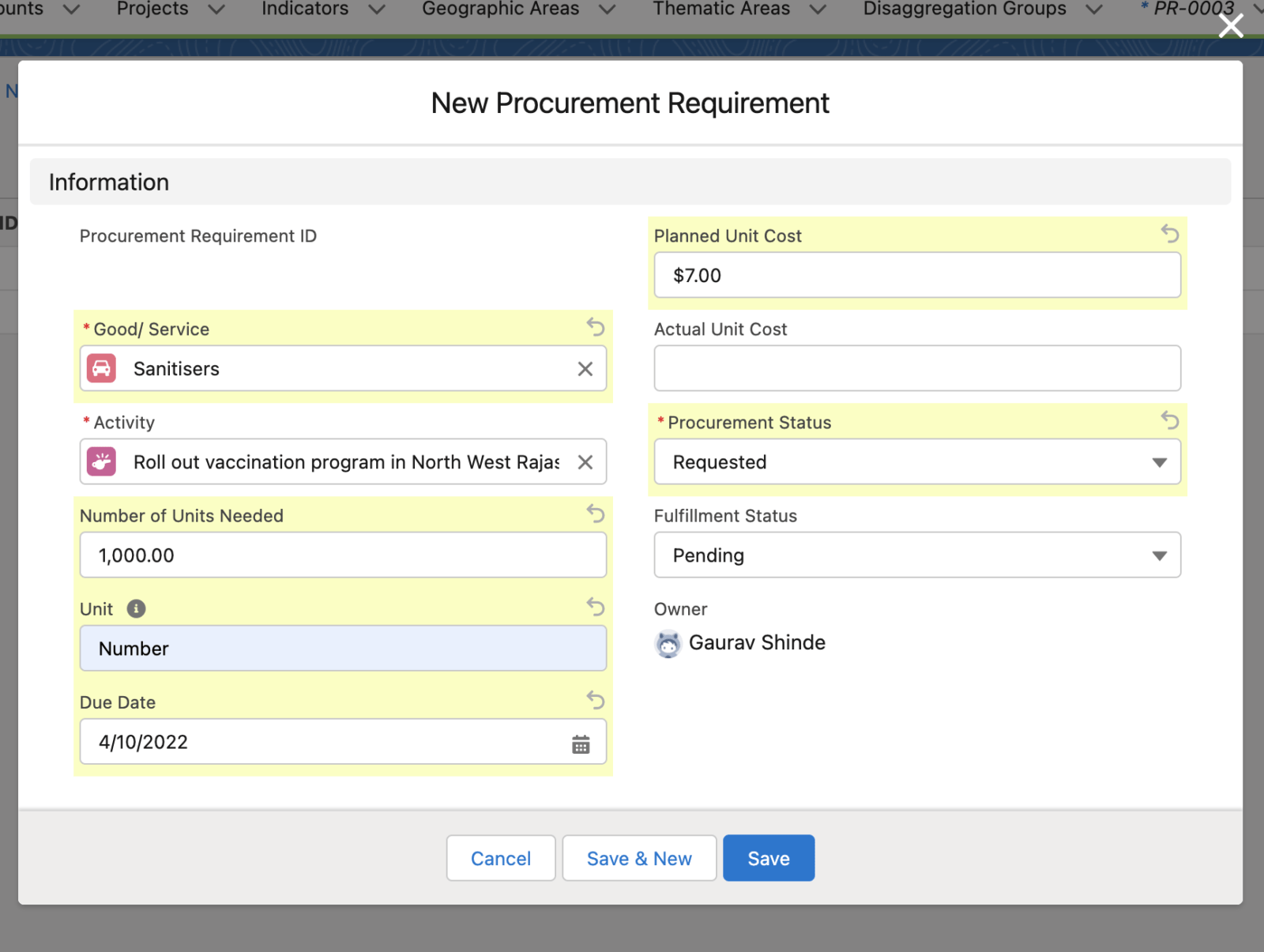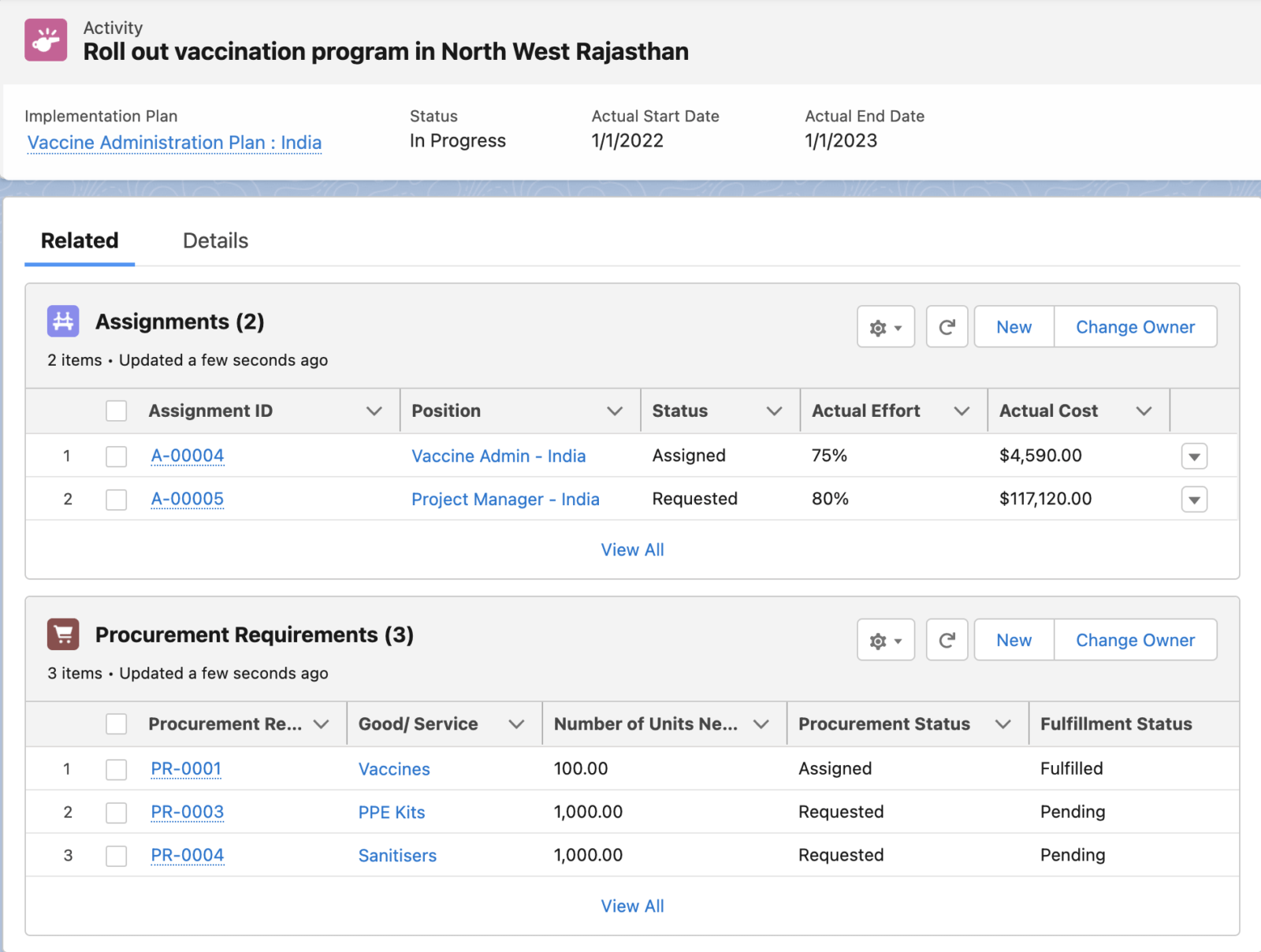 Risk Actions, Risk Causes, Risk Relationships
Amp's Risk Management module allows users to identify, track, and manage risks that could impede the impact of an organization's projects or grants. By enhancing Amp's Risk Management module, Amp Impact Hercules allows for more sophisticated risk tracking and mitigation.
These enhancements enable users to:
Create linkages between risks and other Risks, Activities, or Framework Objectives,
Identify potential and actual causes of risks
Plan and track actions for risk mitigation as well as actions for response to incidents.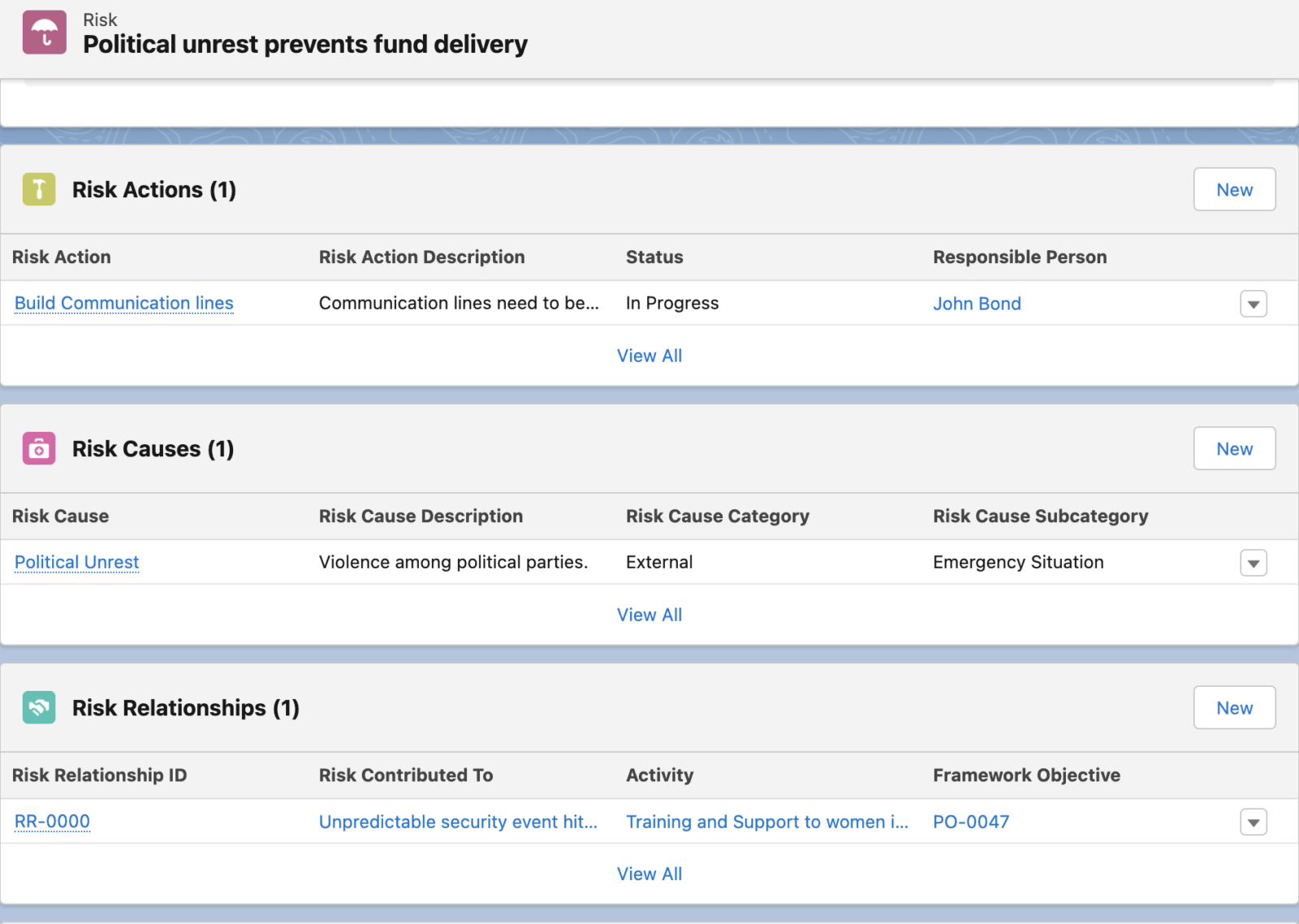 For Existing Amp Impact Customers
If you are seeking to upgrade your system to the latest version and need support, please reach out to your Account Manager for more information or contact us.