Ali Blajda is a Consultant in Vera's Washington D.C. office. She brings more than five years of experience in global health and international development to the team. Ali holds a BA in International Affairs from George Washington University and an MS in Health Policy from the Harvard Chan School of Public Health.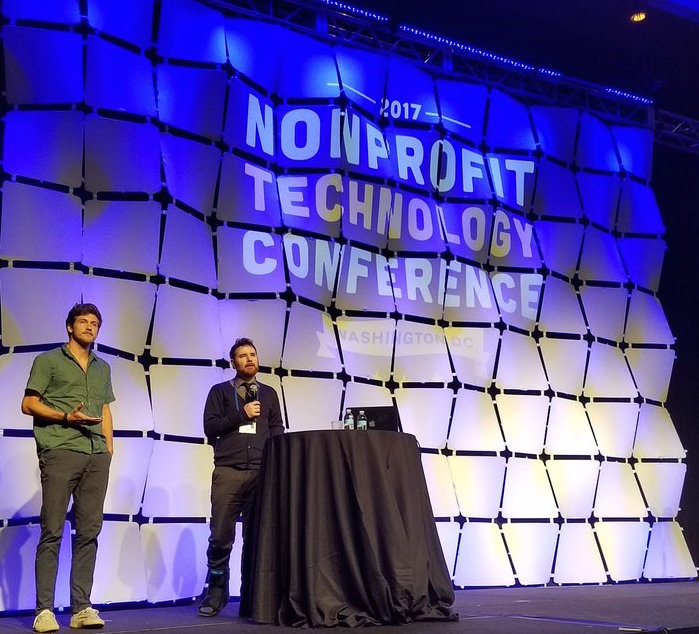 From March 23-25, the 2017 Nonprofit Technology Conference convened more than 2,000 nonprofit and technology professionals in Washington, D.C. to share successes, failures, and best practices in technology leadership, IT strategy, fundraising, and marketing and communications.
Content included sessions on KPIs for a digital strategy, choosing an appropriate CRM platform, calculating ROI for technology investments, and technology training tactics for new users. Microsoft unveiled PowerBI's newest visualization tools, Salesforce.org led sessions on leveraging the Success Community, Trailhead trainings, and certification resources, and the PICnet NTC penguins were out in full force. My key takeaway from these session was the importance of employing a strategy that uses a combination of quantitative data and storytelling to engage stakeholders — from internal staff to donors, constituents, beneficiaries, and volunteers.
Another highlight came on the second day of the conference when Vera Co-Founder and OpenFn Founder, CEO, and Core Contributor, Taylor Downs, was awarded the 2017 Antonio Pizzigati Prize for Software in the Public Interest. Taylor received the prize for his work on OpenFn, an innovative software package that allows previously siloed technologies to talk to one another. The Pizzigati Prize is awarded annually and honors software developers working on open source applications that support activists and non-profits engaged in social change.
While the conference's formal content was on-point, it was the informal connections and collaboration that truly defined my NTC experience. Whether it was troubleshooting alongside system admins at the Salesforce salon campfire, or discussing offline data collection tools over lunch with a group of international development professionals, NTC presented an opportunity to connect with, learn from, and continue to collaborate with others in the non-profit technology community. NTC prides itself on being a diverse, welcoming community, and walking around you could feel that this event was about bringing people together to share learnings and build momentum for new ideas.
With so many organizations, platforms, products, technologists, and non-profit leaders in attendance at NTC, the opportunities for collaboration will continue beyond the close of the conference — the follow-up conversations, demos, and work have begun. The 2018 NTC is set for April 11-13 in New Orleans, LA and I'm already looking forward to recognizing many familiar faces and connecting with new partners. Until next year, as they say at NTC, "Wooohooo!"