Population Services International (PSI) is a global health organization dedicated to improving the health of people in the developing world using Social Marketing. Central to PSI's approach is the principle that health services and products are most effective when they are accompanied by robust communications and distribution efforts that help ensure, through accessibility and affordability, wide acceptance and proper use.
In Mozambique, where roughly 1 in 9 adults is HIV-positive, PSI is the country's largest distributor of condoms, distributing more than 20 million units every year across 10 provinces. The majority of these are sold through the formal and informal economies at subsidized prices. PSI Mozambique also partners with the Ministry of Health to provide Voluntary Counseling and Testing (VCT) services and has scaled up their program in providing male circumcision, an important intervention to reduce the spread of HIV throughout the country. Additionally, PSI is experimenting with innovative channels for health services, such as Tem+ – a social franchise approach which allows the provision of family planning solutions through networks of private providers.
PSI worked with Vera to overhaul their existing operations and implement a custom, Force.com system that has revolutionized the way they manage their supply chain and track health service delivery. The robust solution that Vera designed demonstrates the versatility of the platform as well as the efficiency that can be achieved by integrating program tracking into a single cloud- and mobile-based system.
Supply-Chain Management
With operations spanning hundreds of suppliers across the continent, 10 provincial warehouses, and more than 3,000 retailers, PSI's paper- and spreadsheet-based data systems were not only a drain in terms of time and money, but impeded the organization's ability to effectively manage their distribution processes. Inventory and sales at each warehouse were tracked on paper invoices that were sent to PSI's headquarters in Maputo, hundreds of miles away from the warehouse itself, where they were entered into PSI's sales system. This created a time lag between when inventory was actually moved and when PSI's headquarters staff were informed. Tracking which sales agents were requesting more inventory, how much they needed, and who they were selling to was a challenge, which became even more complicated when sales agents sold items on credit to customers who were untraceable when the time for repayment arrived.
To address the need for a centralized system integrating sales, procurement, and inventory, Vera designed a powerful mobile application using Salesforce Classic on basic Android phones. More than 130 sales agents, provincial representatives, and warehouse managers across the country now request and approve product sales in real-time. They view real-time dashboards tracking stock levels, sales performance, and product expiry – all on their mobile phones.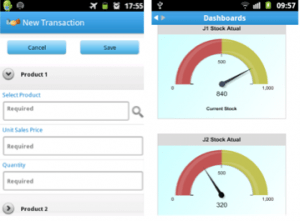 PSI's system has not only simplified the process and reduced the costs of managing their supply chain, but it has also introduced a new level of transparency and accountability to their operations. Previously, PSI lacked a mechanism for holding salespeople accountable for paying back the difference in the inventory they requested and the quantity they actually sold. "Before Salesforce, we experienced long delays in knowing our current sales and what percent was cash versus credit. We didn't know this information until the middle of the following month. Now we can log into Salesforce throughout the month to see real-time activity which we can compare to our target for that month," said PSI's Financial Advisor Mary Jayne Cassidy. Now, PSI is able to more closely track their inventory, adjusting their supply rates to match the real-time inventory needs of their warehouses and salespeople.
"This is nothing short of a revolution." -PSI Regional Manager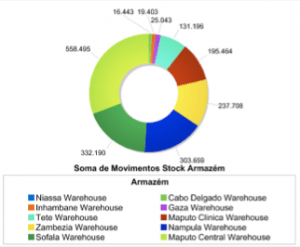 The system also introduced a streamlined, email-based approval process for requesting new inventory, allowing salespeople to request product directly from their mobile phones. Provincial representatives can instantly approve new inventory shipments or assess the individual performance of specific sales agents. This new system saves staff time each month, and by improving delivery of life-saving healthcare products nationwide, significantly reduces the disease burden on the lives of the people they serve.
Health Service Delivery
In 2013, PSI has provided 230,600 people with VCT services and performed 15,546 male circumcisions. In order to expand the reach of these services to those most vulnerable, particularly in rural areas, PSI delivers the majority of its circumcision services through mobile clinics around the country, performing as many as twenty circumcisions a day. Similarly, PSI's health counselors routinely provide VCT services through door-to-door community outreach, as well as in clinics, workplaces and schools. Before implementing a mobile system to track their clinical data, critical health information collected during these visits was recorded on paper forms and later entered into a cumbersome Excel spreadsheet. Without a tool for aggregating and visualizing the data collected, it was difficult for PSI staff to track vital information, such as post-circumcision complications, or identify which districts had not been visited by a VCT counselor.
Vera designed a system that enables PSI to easily and securely track the health services it provides. For each HIV test conducted, a counselor completes a form containing vital demographic information, including the patient's age, location, and profession. Through integration with the optical character recognition (OCR) software Teleform, PSI staff scan and upload each form to Salesforce, eliminating the need for double data entry and the sometimes months-long lag between when data were collected and when they were entered into Excel.
By storing this information in a centralized and secure online database, PSI can more easily determine the number of people testing HIV positive within each community they reach, track follow up activities with each patient in real-time, and monitor counselor productivity. Additionally, PSI can quickly identify which districts their counselors have not been able to reach, helping them pinpoint communities that are in need of services or unsafe for their counselors, given the country's current civil unrest. Similarly, PSI can track the number of circumcision procedures performed as well as follow-up appointments and any adverse effects associated with the surgery.
According to Deputy Director, Benicio de Andrade, "PSI is thrilled to be operating with speed and agility in our supply chain management and to be able to report to donors, partners, and the government in a more efficient and useful way. This results in greater impact for the beneficiaries whom PSI is serving. This is a huge step forward."