Based in Cape Town, Jesse Twum-Boafo brings a background in Economics and Statistics to the Vera Consulting team. An innovation and Steve Jobs enthusiast, Jesse supports projects benefiting social impact organizations in Sub-Saharan Africa. This post is the latest in an ongoing series highlighting our team's respective paths to Vera.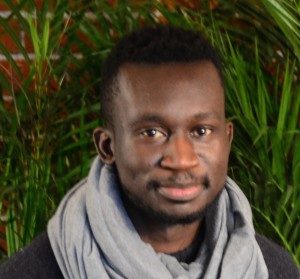 Q: Who inspires you? What motivates you?
My interest in the social sector has been heavily influenced by my Dad, and my family as a whole. My Dad is a doctor and he's committed his life to thinking about and caring for others. That was a theme in my house growing up and it's led me to pursue work that motivates me, that matters not just to me, but to the greater good.
Externally, I continue to be inspired by the legacy of Steve Jobs. His impact on the world cannot be overstated; his leadership at the intersection of the human experience and technology has been invaluable to me personally and to the world more broadly.
Q: When did you first become interested in social business and entrepreneurship?
Part of the reason I wanted to join Vera was due to my interest in social entrepreneurship and sustainability, which I discovered while studying at the University of Cape Town (UCT). I participated in an organization called Remember And Give (RAG) — the largest student-run organization in the Southern Hemisphere and the fundraising arm of a community development organization called SHAWCO — during the recession. We were working to raise funds to support SHAWCO while CSR budgets were being slashed across South Africa. We had a mandate to meet a 1M Rand fundraising target, so we had to get creative. I started thinking about sustainability and how we could share our expertise in project management and fundraising with others in the non-profit space as a way to stay afloat.
Q: Why do you think social entrepreneurship is important?
We, unfortunately, do not yet live in a world in which everyone recognizes the importance of social organizations. More and more, social organizations are using the tenets of social entrepreneurship to innovate so that they can survive and continue to serve communities in need. This shift is critical if organizations want to stay relevant and keep their doors open. But, more broadly, I believe that organizations and businesses alike should care about the world — it baffles me if they don't. It's entirely possible to do good and do well.
In South Africa, the need for an expanding social business sector is evident to me every day. Twenty-two years into our democracy and evidence of rising income inequality persists. It's well documented and it's painful. It's painful to see the divide as you make the drive to or from Cape Town International Airport — the gateway to the world — and, yet, just across the road is Khayelitsha, which represents the opposite end of the spectrum. How can any economy grow and provide access to opportunity without an ecosystem that supports social entrepreneurs and welcomes social business?
Q: How has living in South Africa shaped your path or trajectory?
Growing up in South Africa was a gift, because it instilled in me a sensitivity to and an appreciation for diversity and inequality. I lived in a small town in the Eastern Cape, the heart of the Transkei — a homestay created during apartheid that remains settled — and it's a place where you truly experience and witness poverty. And not everyone has a way out. Not everyone has access to interventions that address inequality, health, or education. My path would have been entirely different if I had not been raised in South Africa.
Q: What drew you to Vera?
Following a conversation with a friend about my ideal company, I received a link about Vera. It was a right time, right place situation, because Vera was in the midst of opening an office in Cape Town. I was excited about the role, but what really drew me in was listening to three different talks, each by a different Vera co-founder, all of which gave me some insight into the brilliant minds that were committed to solving social problems (when they could have been doing a million other things). Joining a socially minded organization like Vera is an active choice; it's a passionate commitment to something different. My teammates represent the cream of the crop and we're incredibly privileged to work with a diverse pool of social impact organizations doing some of the most innovative work in the field.
Q: How does your work connect to your background and interests?
I recently wrapped up a project with a very cool, unorthodox sport for development organization. We built them a data system to help them better understand and track their programs at an aggregate level, while also tracking donors. They were seeking improved transparency and accountability within their team and are now able to, for example, review how their operations in South Africa stack up against their work in other parts of the world. This information is already helping them to devise improved youth engagement strategies and report to donors with more accuracy. Every organization and every project has its own unique 'wow factor' but this one really spoke to me; in a country that spends more than 30% of its budget on education, we're still struggling, and this organization is working to change that.
Q: Is there a problem, local or global, that you really want to solve? Why? How does it relate to your work at Vera?
I wish there was just one problem that I wanted to solve (there's a lot that I want to solve)! My interests fall into two broad categories: health and education. I was raised by a doctor and, in another life, might have been one, so health issues matter to me personally and in the context of public health. Nationally, I think we'd be in a stronger position if we were a healthier people. It's certainly not a stand alone issue, but achievements in health could have a ripple effect in other areas. The same is true for education. I often think about what might be possible in South Africa with a more diversely educated populace — ranging from vocational and artisanal education to more traditional approaches. Invariably, it all comes down to the fact that these problems cannot be solved in a vacuum. They're intertwined and require smart people, innovative organizations, and access to information to solve them. Vera is helping organizations to bring that data to the forefront and I'm proud to work toward eliminating the information gap in the social sector.