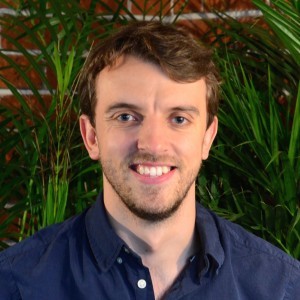 Vera Solutions is proud to announce that Peter Blair has transitioned to the role of Consulting Director. He began managing Vera's Cape Town Consulting team in January 2017, following a few months spent learning the ins and outs of the role. A development practitioner with more than six years of management experience, Peter was raised in Belfast, Northern Ireland. Most recently, he led the creation of the WASH Impact Network at the Results for Development Institute (R4D). Prior to R4D, Peter worked for the Carter Center in Atlanta, Guinea-Conakry, Côte d'Ivoire, and Nepal in a range of positions across the Conflict Resolution and Democracy programs. This included managing the Center's team of observers in Nepal during the country's constitution drafting process. He has also worked with the International Organization for Migration, Oxfam Ireland, and the United Nations Department of Peacekeeping.
"We were thrilled to bring Peter on board last year," said Vera's COO, Sam Gordon, "but what's been even more exciting to watch is the evolution of the Cape Town team under his leadership." In preparation for the role, Blair spent the bulk of last year focused on building relationships and getting to know Vera's clients inside and out: "Much of the focus of international 'development' organizations is on top-down approaches that fail to include the voices of local people in the countries they work in. At Vera, we work with organizations and entrepreneurs who are deeply invested in the places they work. It is humbling and inspiring to get to work with these organizations – giving them better visibility into the great work they are already doing, and helping them use their data," said Blair, "Organizations like ZanaAfrica and the African Leadership Academy are at the forefront of the sector, and it has been wonderful to get to work with them. This year, I am excited to build on the foundation of the extremely talented team here in Cape Town to deepen our connection in South Africa and continue to expand our team's reach and impact."
Blair holds a Masters degree in Public Affairs focused on International Development from Princeton University's Woodrow Wilson School and a BA in Politics from the University of Nottingham.
To learn more about Vera's work in Sub-Saharan Africa, contact Peter Blair at
[email protected]
.