Last month, Vera Solutions co-led ANDE East & Southeast Asia Metrics Learning Lab Series #3:
From Inputs to Insights – Using Technology to Monitor Programs and Amplify Impact
.
Read a
recap of the workshop
, including an overview of the 4 pillars of impact measurement, a look into AVPN's journey implementing Salesforce for impact management, takeaways from our group activity evaluating real-time use cases, and an introduction into using Amp Impact to manage, monitor, and report on program and impact data.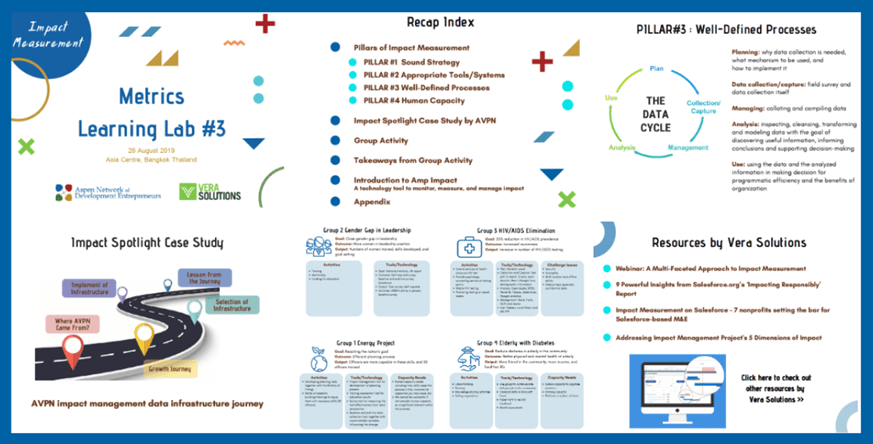 Want to learn more about how your organization can use technology to help monitor programs and amplify impact?
In this session, Vera Solutions addressed the challenges faced by foundations, impact investors, and nonprofits when it comes to managing and monitoring impact.
Over five hours, Vera Solutions, ANDE, and AVPN showcased how technology can effectively feed into the management, evaluation, and improvement of social sector programs. We also shared important factors to consider when choosing the right tools and platforms for managing a global portfolio of grants, programs, and investments, including a live demo of our packaged impact measurement solution, Amp Impact.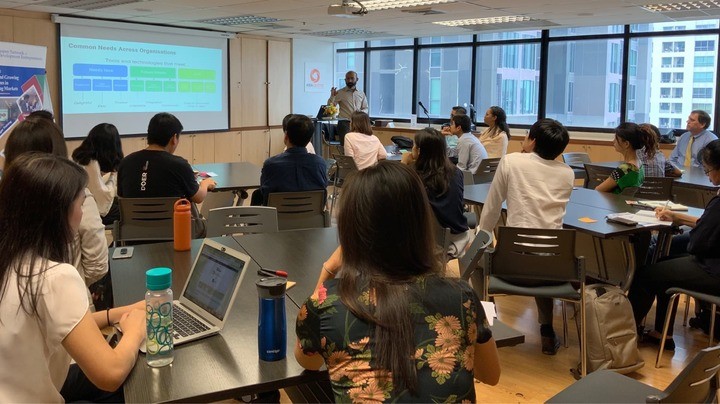 About ANDE East & Southeast Asia's Metrics Learning Lab Series:
The Learning Lab series provides a space to discuss and collaborate on measurement practices among ANDE members and partners, including standardization of metrics, developing evidence-based practices for our field, using impact data to make decisions, and creating a culture of measurement in East and Southeast Asia.

For those who missed the previous Metrics Learning Lab workshops, check out the following resources: