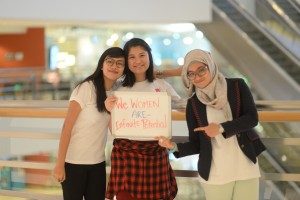 The inspiring young women of Wedu are called Rising Stars. Representing underserved communities from Bangladesh to Cambodia to Myanmar, these 300+ young women were recruited by 'Talent Spotters' in their own communities and selected to participate in Wedu's Leadership Development Program. Rising Stars have demonstrated strong leadership potential, which Wedu seeks to bolster by providing access to innovative financing opportunities for higher education, leadership training, and lifelong mentorship. Over the course of their self-driven leadership development, Rising Stars work to achieve self-determined milestones and goals with the support of a dedicated mentor, leadership lessons, and other resources. Wedu's Rising Stars focus on building leadership skills, connections, and their confidence so that they are well-equipped to lead within their communities as forces for positive change.
Given the in-depth and long-term nature of their mission, Wedu collects an immense amount of quantitative and qualitative data about the progress of Rising Stars, their mentors, and organizational partners. This data ranges from mentor recruitment and selection to tracking ongoing learning, satisfaction, and milestones of Rising Stars to critical information related to partners and funders. In their early years, Wedu juggled multiple apps and tools in order to access a complete picture of Rising Stars' development and progress. The Wedu team used to spend two to three days per quarter cataloging information in Google docs, Excel spreadsheets, and other tools in order to analyze only a portion of their programmatic data. The quarterly distribution of surveys for Rising Stars and Mentors alone resulted in hours spent segmenting and sending emails, in addition to collating and analyzing responses from a growing number of individuals. Wedu found that this kind of data capture and analysis can quickly become unwieldy and make it difficult to innovate. To combat this, the Wedu team made a strategic decision to move from Excel to a cloud-based data system. They did so in hopes of gaining more visibility into and integrity behind their program data and thus, improving their operations and decision-making capabilities.
Salesforce: An investment in Wedu's future
At the core of their work, Wedu is a leadership development organization, but found that traditional Customer Relationship Management (CRM) Systems did not meet their needs. Though they explored various CRM tools, they eventually arrived at Salesforce. "Salesforce offers the best solution analytically to understand, study, follow, and manage the relationships we are building and the effectiveness of our interventions on their learning," said Elizabeth Andrews, Wedu's Leadership Development Manager.
Wedu worked with Vera Solutions to leverage Salesforce's native functionality and adapt the data system to better meet their program management needs. By investing in a customized Salesforce system, Wedu now has access to streamlined CRM and programmatic data on-demand. With the click of a button, the team can access customized reports outlining mentor and Rising star growth and satisfaction, improving their ability to quickly and accurately report to management and external funders.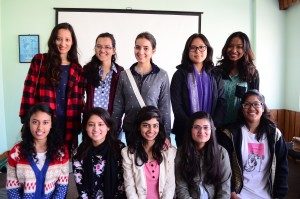 Organization-wide accessibility to information about Rising Stars and Mentors has allowed the Wedu team to streamline communications and relationship management. "The automation of emails and surveys allows for more time to be allocated to other program development projects and to further enhance the Rising Star and Mentor experiences, rather than focusing on mundane CRM tasks," said Tiffany Elizabeth Tan, a Leadership Development Associate based in Bangkok. Following some workflow design and customization, Wedu now uses Salesforce to manage the personal and program information related to how each Rising Star, Mentor, and pair are doing so that the Leadership Development Associates can focus on supporting the quality of their experiences and relationships rather than retrieving or recollecting customer data.
Wedu's next phase
Wedu's leadership team believes that their shift to Salesforce is not only important for the here and now, but will be integral to their future success. "We chose to invest in a data system in order to allow us to reach the scale we need to achieve social change," said Vivian Lee, Wedu's Chief Operating Officer. "Salesforce has allowed us to increase our organizational capabilities and team capacity to scale up in the most efficient and lean way possible."
Streamlining data collection and workflows was, in Wedu's view, the first milestone of many on their Salesforce journey. "Even though we've come a long way, there's so much more that we're excited to do with the platform. We've already started scoping out a Phase Two — and a Phase Three," said Alyssa Patterson, Wedu's Partnership Development Coordinator and Salesforce system administrator. As Wedu continues to live in their Salesforce system, they're identifying new opportunities to use the power of the platform to better serve more and more of Asia's Rising Stars.
For more information about Wedu, visit http://www.weduglobal.org/. For information about Salesforce.org's License Donation Program, benefitting non-profits and higher education institutions, visit http://www.salesforce.org/nonprofit/power-of-us/.