This week, Vera is celebrating International Women's Day by highlighting the work of some of our partners who work to advance the rights, health and livelihoods of women and girls around the world. The Foundation for Mother and Child Health provides preventative healthcare and balanced nutrition to mothers and young children in Mumbai's economically underprivileged communities.
FMCH manages health centers for low-income children and pregnant mothers across Mumbai. The organization focuses on preventing malnourishment in the critical first 1000 days of a child's life, including during a mother's pregnancy. FMCH staff operate clinics, conduct home visits, lead pregnancy classes, and provide nutritional guidance for pregnant women and new mothers. They specially focus on supporting women and children of to Mumbai's migrant families, who have often been separated from their home community networks.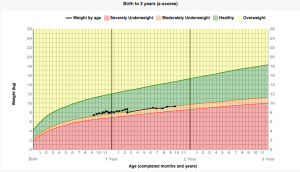 Vera worked with FMCH to build a clinic management system that allows each staff member interacting with a child during a clinic visit – doctor, nurse, nutritionist, and social worker – to enter real-time patient data on tablets. The application automates health calculations like BMI and wasting status, compares a child's progress to World Health Organization standards for age and weight, and flags key warning signs for pregnant mothers.
We're so happy to call the dedicated staff at FMCH our partners and friends. Read more about their work on their website, www.fmch-india.org.