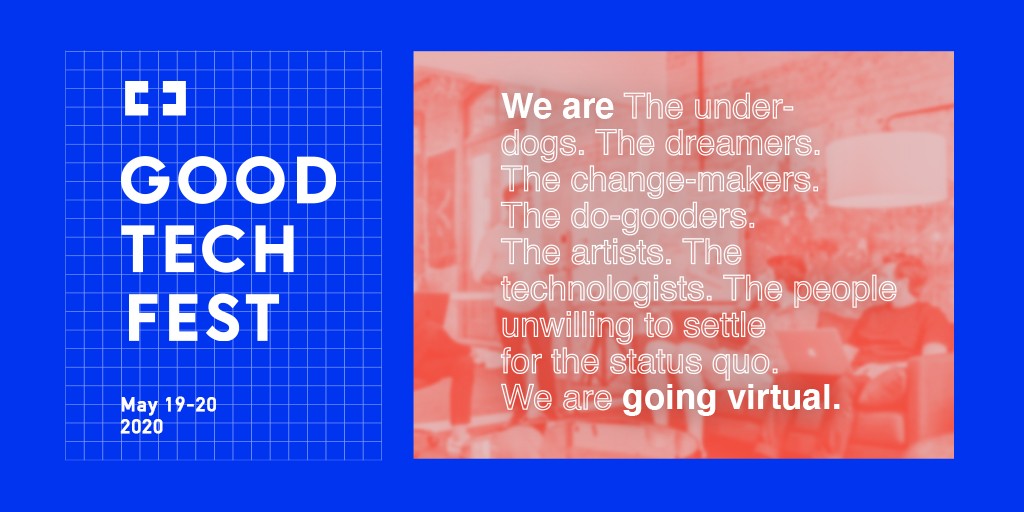 Across the world, events are going digital. And, while we are certainly missing the in-person ideations and workshops with our inspiring clients and coffee-powered brainstorm sessions with other tech-for-good enthusiasts, we're excited about the increased number of opportunities to convene, learn, and collaborate in the new era of digital events.
We're especially excited about
Good Tech Fest
, a celebration of the ways data, technology, and design can come together to solve social problems. On the 19th and 20th May, we're virtually joining nonprofits, foundations, government agencies, social enterprises, and technology companies who are interested in learning and sharing how technology and data can be used to drive social impact. Going digital opens the door to a broader audience, helping to bring a wider perspective of ideas to the conversation and amplifying the voices of those who otherwise could have been excluded.
Vera Solutions is offering discounts for our nonprofit clients and partners as a sponsor of the event.
The Makings of a More Inclusive Digital Event
Vera Solutions has been a part of Good Tech Fest since its launch in May 2018. Last year, we focused on helping to bring an impact-driven mindset to the conversation, sharing how Amp Impact, our Salesforce-based portfolio management and impact measurement solution, can help organizations manage projects, increase financial transparency, and close organization-wide feedback loops.

Data Analysts for Social Good
Founder, Andrew Means, was originally inspired to start Good Tech Fest in order to
expand the conversation in how we use data and technology
to accomplish our missions more effectively. "Over the years, I've seen more and more social sector organizations explore how they might develop technology products to help them accomplish their missions more effectively," says Means. "I [launched] Good Tech Fest to push us to move beyond just analysis to how we can employ data in new ways and begin to build real things that help us do our job better."
While the conference has been successful in convening people from a wide array of nonprofits, foundations, government, social enterprises, and technology companies, Means has been wrestling with how to innovate the event to reach more people and build a larger, more inclusive audience.
With the global health crisis and travel restrictions surrounding COVID-19, for the first time, this community-building event that has previously taken place in Chicago and Detroit is now accessible to a global audience.
The Good Tech Fest team has relocated the planned agenda content as an online series featuring over 50 hours of virtual sessions, a Slack community for workshops and engagement, and nearly 100 webinars from the Data Analysts for Social Good library.
The first Good Tech Fest session will kick off at 3:00pm EDT on Tuesday 19 May with 12 mini keynote sessions. From then, sessions will continue nearly 24/7 for the next two days, covering time zones across the globe. We'd love for you to check out our sessions,
Designing Technology for End Users on 20 May at 11:00am BST
, with our partners RefugePoint and World Bicycle Relief, and our
Keynote Session on 19 May 4:15pm EDT
advocating for the elimination of data silos for M&E and Program Delivery!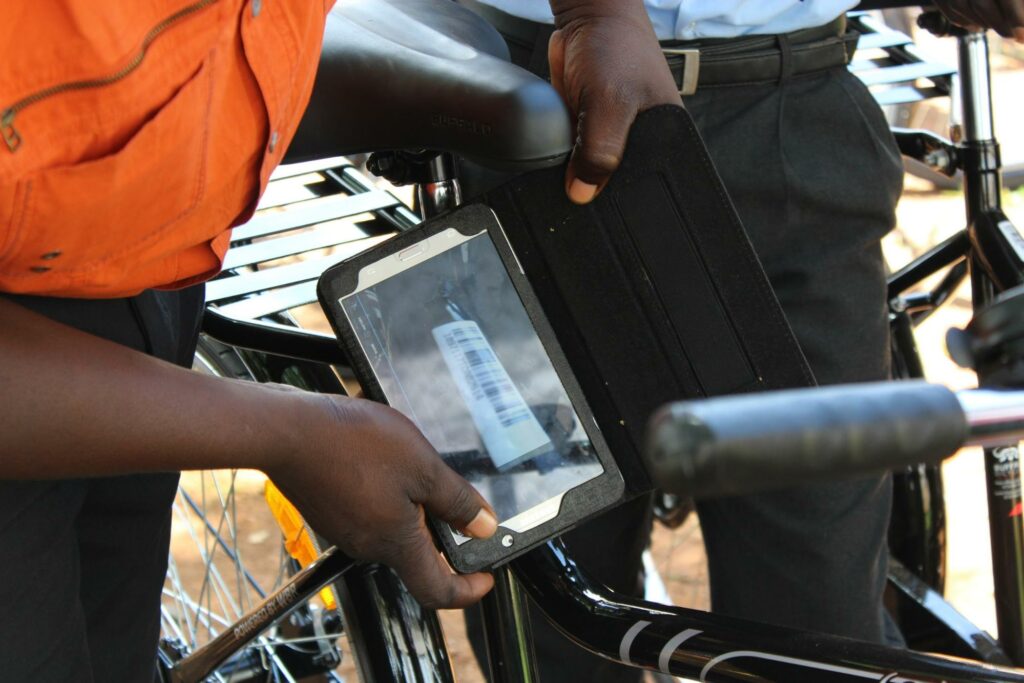 A Timely Conversation on Reliable Data and Technology
This year, the event is coming at an important moment in the sector. We're watching individuals, organizations, and governments mobilize technology to address the impending issues. From Hackathons to grassroot projects to government-instituted monitoring, digital tools are playing a crucial role in keeping our world functional, accountable, and connected.
We're also witnessing a time in which data is more important than ever before. Reliable, timely, accurate data in an arena of headlines and noise is scarce, and the need for data that people can trust has become all the more important. Good Tech Fest will focus on how data are collected, managed, analyzed, and used to continue to drive social impact, even in times of uncertainty.
These conversations reopen key questions for the sector: how are we protecting the privacy of individuals? How can cloud and mobile tools help evaluate if and how social programs contribute to positive outcomes? Which tools are most effective for primary users in rural communities? How are feedback loops factored into the design and implementation of technology solutions? These are just some of the questions we wrestle with as we navigate new digital terrains with our partners. We're excited to listen, learn, and offer insights with the Good Tech Fest community.
Register to join the virtual Good Tech Fest here

.
The Need for More End-User Perspectives
We're thrilled to see Good Tech Fest becoming more accessible to people around the world and hope this broader audience will include a range of end users — the individuals using the technology and data solutions in their day-to-day work.
Since Vera's first monitoring & evaluation system implementations in 2010, we've centered design of our mobile and cloud solutions around end users. Technology is most powerful when it empowers everyone within an organization – from field staff, to HQ, to the Board – to do their jobs more efficiently and effectively. This necessitates including end users in the tech-for-good conversation, and designing tools that are easy to use, create seamless organizational processes, and enable data-driven programming.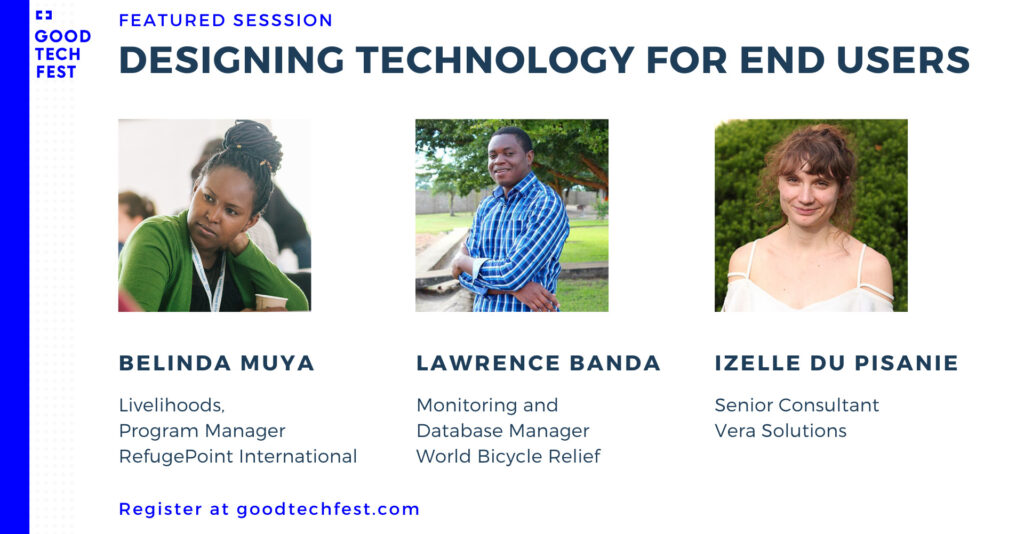 We're excited to present with
RefugePoint
's Livelihoods Program Manager, Belinda Muya, and
World Bicycle Relief
's Monitoring and Database Manager, Lawrence Banda, as they reflect on their digital transformation journeys and share how they're using powerful technology, including Salesforce and TaroWorks, in the field for right-time evaluation and response.
Session attendees will get an inside look at RefugePoint's mobile case management system helping staff support at-risk refugees in Kenya and World Bicycle Relief's mobile barcoding and tracking system that supports their work in Zambia, Zimbabwe, Malawi, and Kenya. Belinda will be joining us from Nairobi, Kenya and Lawrence from Lusaka, Zambia. They'll be joined by a Senior Consultant from Vera's Cape Town, South Africa team to reflect on pivotal components of designing technology for end users — from needs analysis to iterative testing in the field to effective change management.
To encourage more end user participation in the virtual conference, we're offering free passes to field practionners interested in joining.
Building Momentum Together
Despite the global setbacks caused by COVID-19, momentum around technology for social impact is building. As we see organizations shifting daily work habits, upgrading technology, and continuing to push programming forward amidst a global pandemic, we're hopeful that some of our newfound norms can help strengthen the social sector. Continuing to put impact at the center of our business requires the perseverance to wrestle with complex technical questions, willingness to test our assumptions, and eagerness to lean on partners when we don't have the answers. Let's wrestle and innovate together – See you on #GoodTechFestSlackChannel.
New Investment, New Perspective, and a New 'Normal'
---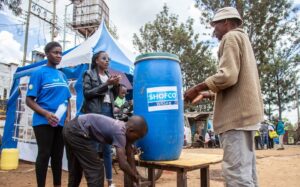 10 Organizations Tackling COVID-19 in Innovative Ways
---
10 Criteria to Evaluate When Choosing a New Technology
---

New 2020 Consumers Guide to Grants Management Systems eases technology decisions for grantmakers
---

Addressing the IMP's five dimensions of impact using Amp Impact
---

The Inaugural Amp Impact Summit: Creating a Common Ground for Impact Measurement
---

Webinar Recap: A Multi-Faceted Approach to Impact Measurement