How Vera's Green Team is incorporating sustainability into business practices and cultivating a corporate culture of active environmental awareness.
Introducing Vera's Green Team
At a time of growing interconnectedness around the world, our global staff felt an increasingly pressing need for unified climate action, both at the individual and organizational level. Thus, building on Vera's existing corporate commitments, we launched a company-wide Green Team dedicated to educating, inspiring, and mobilizing fellow colleagues toward a more sustainable future.
The Green Team is composed of representatives across our global hubs – from the US to Cape Town to London – to operationalize sustainability efforts. We want to magnify our definition of impact to more comprehensively include climate sustainability in every level of our decision-making when it comes to moving the needle through our work in the social sector.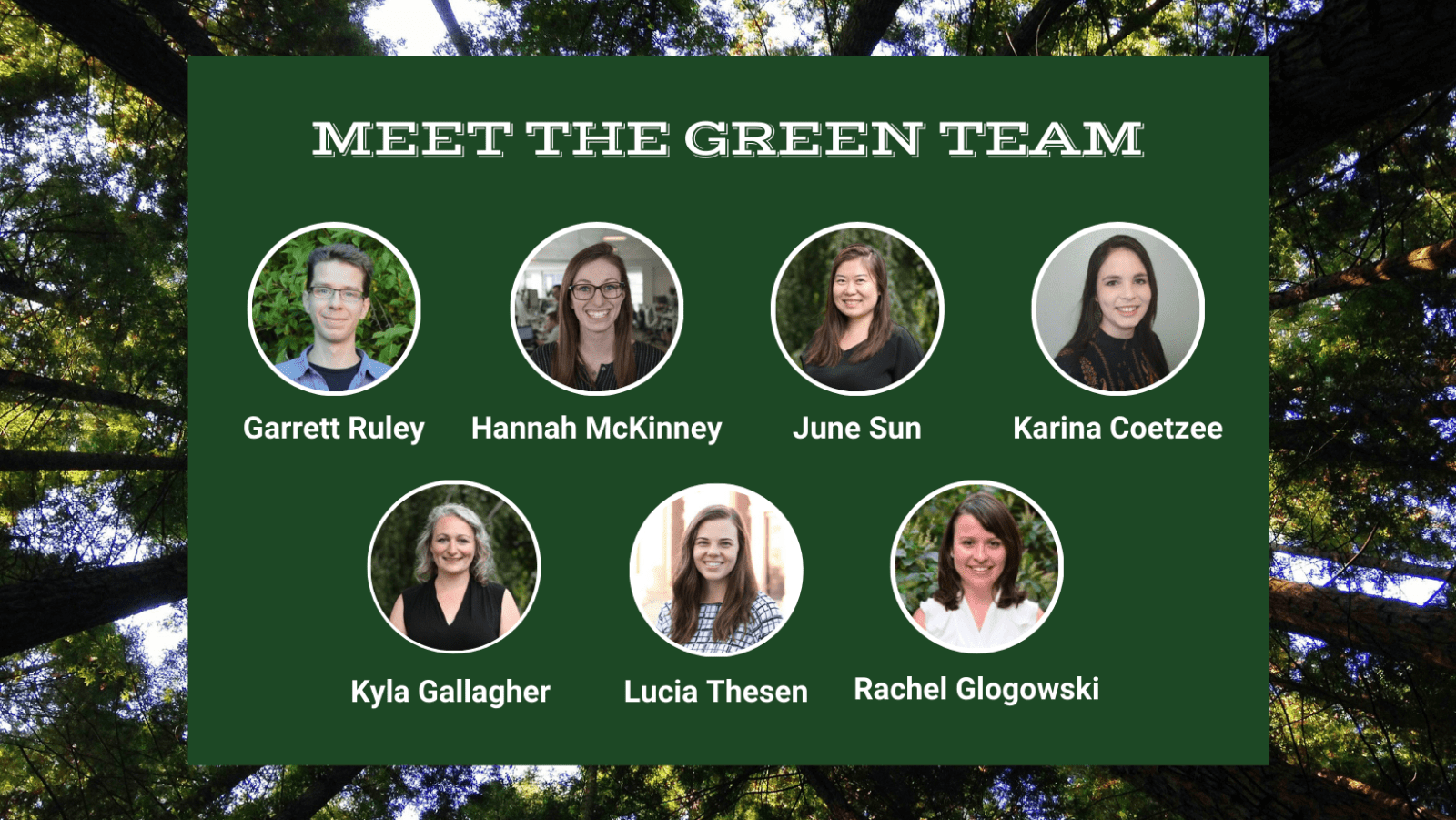 The Green Team's Sustainability Agenda
In order to ensure the success of Vera's sustainability vision, the Green Team has established three main areas of focus for the beginning of this year:
1) Increased communication about climate-related matters
On a weekly basis, the Green Team contributes to a company-wide newsletter with actionable and thought-provoking information on climate-related matters. Some recent examples have been tips on how to be more eco-friendly while working from home, diverse environmental voices to follow on Twitter, and a book recommendation to broaden our environmental knowledge. Through the weekly email, staff members are challenged to incorporate more sustainable lifestyle habits.
2) Continued and improved measurement of our company's environmental impact
In the spirit of Vera's mission to improve the reliability and transparency of data in the social sector, the Green Team is committed to assisting and improving our annual company-wide assessment of carbon emissions. We recognize that in order to set reliable emission-reduction goals founded in reliable data, we first need solid baselines. Largely thanks to the reduction in travel and closure of our offices in response to the COVID-19 pandemic, our estimates showed a more than 65% reduction in our carbon consumption and environmental footprint in 2020. This year, we expect to sustain much of the reduction, with distributed working across our global hubs and minimal work-related travel.
3) Involving the broader Vera team in defining our upcoming initiatives
Lastly, since many Vera employees care deeply about climate issues and spend time in their personal capacity learning about and putting energy into environmental efforts, it was important to the Green Team to gather as much of this existing knowledge as possible. This was particularly important because we work in cities across so many diverse regions of the globe. To meet this goal, we shared a company-wide survey in the beginning of the year to crowdsource information and suggestions which have already helped inform our priority setting for the second quarter of the year.
As a social enterprise, Vera Solutions is committed to helping its employees, clients, and company make the planet a better place. Creating our Green Team is our latest step in driving our sustainability goals forward. With a team dedicated to making Vera greener, we continue to promote environmental awareness, measure our impact, and take actionable steps towards a more sustainable company and world.