Region: Sub-Saharan Africa
Sector: Health
System: Monitoring and Evaluation (M&E)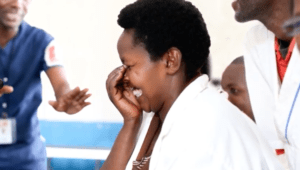 LifeNet International (LN) is a non-profit organization working to transform the primary health care services available to Africa's underserved populations. In 2012, LN began with 10 Burundi health facility partners and has expanded to partner with 90 facilities throughout Burundi, Uganda, and the Democratic Republic of Congo. LifeNet provides comprehensive solutions to management, medical and supply challenges facing primary health care providers in sub-Saharan Africa. LN leverages existing health facility personnel and infrastructure to address priority health issues, creating high return on investment and transforming healthcare for millions of patients in poor, underserved communities. The LifeNet network continues to expand rapidly and by 2025, LifeNet aims to work with 1,000 health centers in 10 African countries.
Prior to working with Vera, LN primarily managed health reports, patient data, and financial information in spreadsheets stored on Dropbox. LN medical and management trainers collected monthly health reports, scanned a copy of each one, and manually typed the information into clinic profile forms. With documents saved in multiple locations, LN staff found it difficult to answer questions about how their data sets related to one another and, over the years, lost the ability to articulate important outcomes. As a result, LifeNet sought a streamlined monitoring and evaluation application to effectively collect, track, manage and use data as the organization continued to grow.
"Data was something we collected, it wasn't something we used."




Josh Guenther, LifeNet Uganda Country Director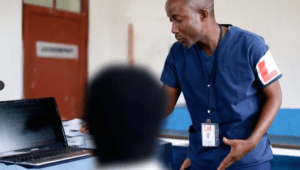 Vera designed and developed a monitoring and evaluation application on the Force.com platform to keep track of LN's medical and management training programs. The cloud-based application tracks health facilities' progress on key performance indicators (KPIs) as a result of training sessions for health facility staff. Each month, staff at almost 100 facilities enter reports directly into the database, eliminating both the time burden incurred when transferring data from paper to online documents as well as the manual errors that previously compromised the accuracy of LN's data.
All LN staff with access to Salesforce can immediately view progress scorecards, the number of training hours received, newborn deliveries, and other important information. With these data in hand, in addition to the power of Salesforce's reports and dashboards features, LN is now able to analyze its impact across all levels of the organization, simultaneously. Health facilities are also able to access analytical tools and key performance metrics through their partnership with LN. And, LN staff are able to evaluate partner performance at the individual and network level, enabling LN to understand its impact on the health services of over one million patients visits each year.
"The use of a relational database gives us that ability, as long we have that map, that schema, that connects one thing to another, we can design a report or create a dashboard that reflects that relationship in a tangible way."




Josh Guenther, LifeNet Uganda Country Director
Key Features
: Secure cloud, Web form integration, Indicator Tracking, Real-time data reporting and visualization, Process automation, Community Cloud, Offline mobile data collection, Streamlined UI