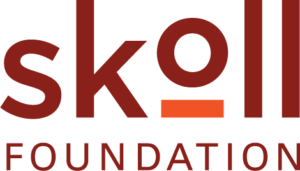 Region: Global
System: Monitoring and Evaluation (M&E)
Sector: Entrepreneurship, Community Development, Education, Environmental Sustainability, Health, Human Rights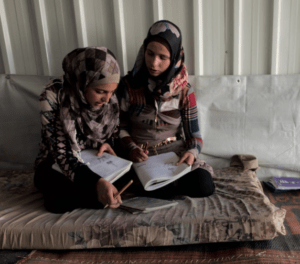 The Skoll Foundation drives large-scale change by investing in, connecting, and celebrating social entrepreneurs and innovators who help them solve the world's most pressing problems. The Foundation works across six issue areas: economic opportunity, education, environmental sustainability, health, peace and human rights, and sustainable markets. A central component of Skoll Foundation's work is the annual Skoll Award for Social Entrepreneurship (SASE), a $1.25 million three-year investment in selected organizations ("Awardees") to help them scale and deepen their impact. The Foundation has invested approximately $400 million worldwide, including the Skoll Award to 122 social entrepreneurs and 100 organizations on five continents.
In the past, staff received Skoll Award candidate applications and Awardee reports as Word documents via email, and kept track of organizations' finances separately in Excel spreadsheets. To share new information about candidates and Awardees among each other, staff members frequently sent email updates. Although the Foundation already used Salesforce, it only stored select details about candidates and Awardees (e.g. contact and grant information). Without a central and easily-accessible home for its incoming SASE data, it became time-consuming and difficult to maintain a shared base of knowledge among staff. The Skoll Foundation was also missing a comprehensive, easy-to-use tool to track the social impact of its Awardees over time.
"[Prior to the platform] it was the epic swiss cheese of data. At best, we knew some of this information for some years for some grantees. I cannot overstate how dramatically this has transformed our practice from the Swiss-cheese operation to where we now are."




Ehren Reed, Skoll's Director of Analysis & Insight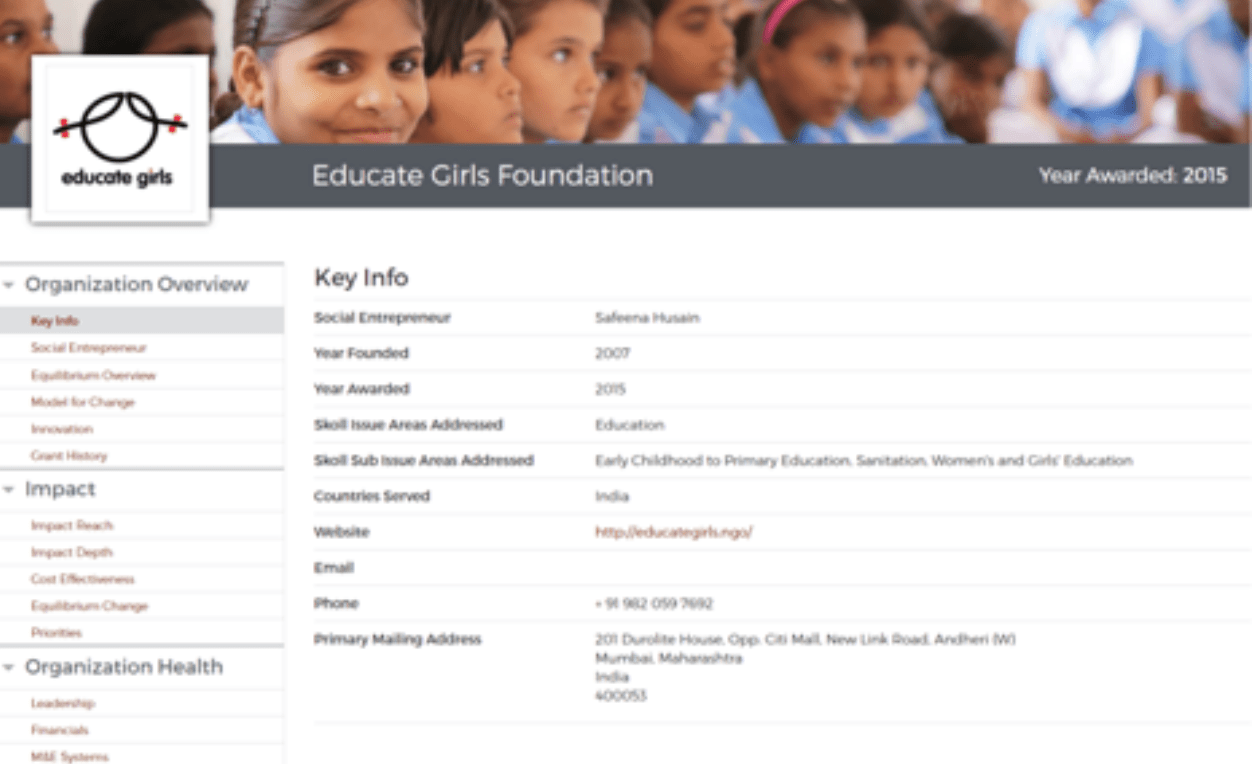 Vera worked with Skoll Foundation staff and Exponent Partners—a company that helps non-profit organizations use technology to improve their operations—to design a Salesforce solution (using Community Cloud) to request and receive applications for the Skoll Award and programmatic updates from Awardees. The new platform centralizes most of the Foundation's information about its candidates and Awardees into a "Profile" for each organization, which in turn helps Foundation staff work from a shared base of knowledge. And, instead of communicating via emailed documents, candidate and Awardee organizations can now submit updates as often as they'd like and view their Profile content directly through the platform. This important update eliminates one of the more time-consuming steps of the former process, saving Foundation staff hours of back and forth with candidates, Awardees, and each other.
Vera's work has also helped the Skoll Foundation formalize its process for monitoring the impact of its Awardees, which allows staff to better support organizations after they have received the Skoll Award. When sharing its annual impact data with the Foundation, each Awardee can select its own indicators, to which they can then assign standardized data types. Working with Vera has introduced a new level of standardization to the Skoll Foundation's impact monitoring, which helps staff better analyze Awardees' data, while still providing Awardees the flexibility to enter information using different types of currencies, metrics, and more.
Key Features
: Secure cloud, Real-time data reporting and visualization, Process automation, Donor management, Salesforce Community, Streamlined UI