Norwegian Refugee Council

Region: Global
Organization Type: NGO
Vertical: Humanitarian Aid
Solutions: Program/Project Management, CRM, Fundraising
Products: Amp Impact (Amp Core), Cloud Compliance (GDPR), Community Cloud, MailChimp, Nonprofit Success Pack (NPSP), Sales Cloud, Salesforce Platform, Salesforce.org Nonprofit Cloud
The
Norwegian Refugee Council
(NRC) is a humanitarian organization with over 70 years of experience in helping to create a safer and more dignified life for refugees and internally displaced people. NRC advocates for the rights of displaced populations and offers assistance within the shelter, education, emergency, food security, legal assistance, and water, sanitation, and hygiene sectors.
As a
NetHope member since 2015
, NRC has long been committed to using Information and Communications Technology (ICT) in all aspects of its work, both in the field and at its headquarters in Oslo. But like many nonprofits, NRC's global team was spread across various tools, siloed processes, and disconnected systems, making it difficult to get a holistic picture of project progress and donor support. NRC set out on a journey of digital transformation, envisioning a fully integrated solution that would enable the team to work cross-functionally, communicate effectively, and implement learnings in near real-time.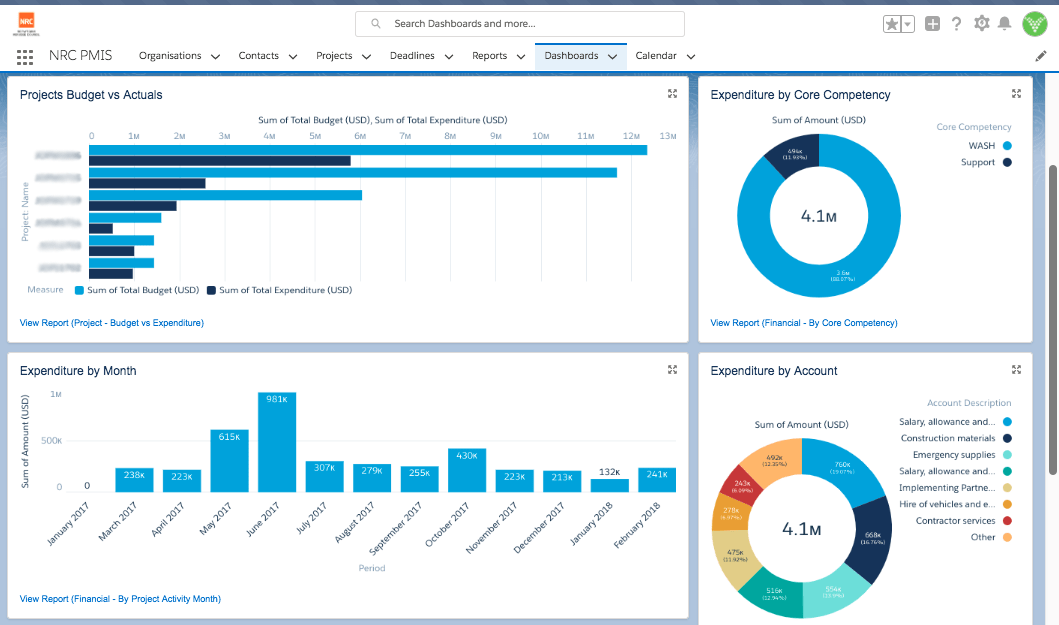 Following the in-person workshops, Vera Solutions continued to work with the D team to develop Cycles from an MVP to a cross-cutting grant management solution. Using Amp Core, the main project management objects of
Amp Impact
, Cycles now helps NRC gather, integrate, and disseminate the outputs of project management processes and pulls data from NRC's financial system giving users a comprehensive picture of project progress. With the ultimate goal of reaching 2,500 users, Cycles will be a one-stop-shop for donor and project information for NRC staff at all levels – headquarters, country, and local offices.
"With Cycles, we have a single source of truth. Before we had to source information from many Excel spreadsheets that belonged to different staff, generating a massive net of consultations and wasted time. Now we can find information on the spot…and immediately create reports. We can compare what is happening in other field offices and learn across the organization better and in a transparent way."

– Institutional Partner Advisor at NRC