Region: Asia
System: Customer Relationship Management (CRM), Project Management
Sector: Livelihoods
KPIs: 400+ mentors and mentees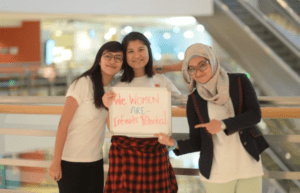 Wedu is a leadership development organization whose mission is to unlock the leadership potential of the next generation of women changemakers across Asia. Wedu's 'Rising Stars' are changemakers who take action – they not only have a passion, commitment and vision to lead the change in their communities, but consistently demonstrate the ambition, courage and inspiration to see this change through. Once a Rising Star is selected into Wedu's lifelong leadership development program, Wedu provides each of them with dedicated mentorship, leadership development opportunities, financing for their higher education and access to a global community of like-minded individuals. Wedu's approach to leadership development is an experiential and personal process meant to support the diverse needs, profiles and challenges of Rising Stars at any point along their leadership journey.
As an organization, Wedu places enormous emphasis on the strength of the relationships formed between Rising Stars, mentors, and community partners as a result of its programming. Monitoring the quality and impact of hundreds of these individual relationships requires that Wedu collect significant amounts of qualitative and quantitative data on an ongoing basis. Historically, the organization's team would spend several full working days manually distributing surveys through email, compiling lengthy responses, and analyzing large quantities of programmatic data in order to report on a monthly and quarterly basis. As the program rapidly grew to support over 450 Rising Stars in their Leadership Development Program, these processes were no longer realistic. Wedu sought a cloud-based application that would allow team members to more effectively and efficiently collect and interpret their data over time.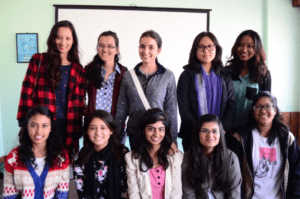 Vera worked with Wedu to design and develop a Salesforce-based CRM and program management application that allows Wedu to centralize and organize its data in order to build a more holistic relationship history of its participants and to streamline its management of different programs and services. The application enables Wedu staff to match mentors with Rising Stars, monitor their status and achievements once mentorship begins and send out automated surveys and emails, using
FormAssembly
, to more than 450 mentees and their mentors. With the click of a button, the team can access customized reports outlining mentor and Rising Star growth and satisfaction. Wedu can also elicit routine feedback from program participants and work analytically and strategically to improve the overall experience and impact. Additionally, the application has bolstered Wedu's capacity to quickly and accurately report to management and external funders, who are essential to growing the capacity of the organization's operations.
"Salesforce offers the best solution analytically to understand, study, follow, and manage the relationships we are building and the effectiveness of our interventions on their learning."




Elizabeth Andrews, Wedu's Leadership Development Manager
Key Features
: Secure cloud, Web form integration, Real-time data reporting and visualization, Process automation, Donor management, Customer management, Partner management, Marketing/Communication integration, Streamlined UI