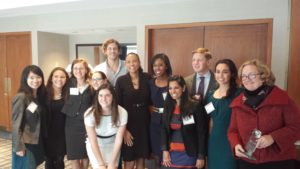 Vera was honored to receive the first annual Social Impact Award at the 15th Harvard Social Enterprise Conference this weekend, March 29-30, 2014. The award, presented by keynote speaker and Echoing Green President Cheryl Dorsey, highlights individuals and organizations who have especially strong track records of providing innovative and impactful change in the social enterprise space. We extend our congratulations to fellow award recipient Nancy Barry, Founder and President of Enterprise Solutions to Poverty, who works with corporations to advance business models that generate income and assets for the world's poorest.


Run by the Harvard Kennedy School and Harvard Business School, the entirely student-run Social Enterprise Conference is one of the world's leading forums to explore the intersection of the non-profit, for-profit and public sectors. With 1,500 attendees annually, the conference was named by Forbes as "one of the 12 most influential executive gatherings" in 2009.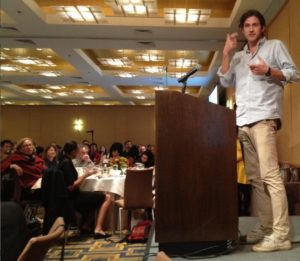 Vera's Taylor Downs, accepted the award and spoke to a packed room about the importance of using data and technology to drive change and efficiency within an organization, rather than satisfy the needs of donors. Downs was also joined by Karti Subramanian in leading a UX Design Lab alongside the zen kitchen's Dani Nordin, author of Drupal for Designers.
According to Taylor, "SECON brought together not just fantastic social enterprise folks, but the academics, policy makers, and business executives from across the public, private, and social sectors required to have meaningful discussions about interventions in inequality. It was inspiring to be surrounded by peers from so many different backgrounds, all trying to engage critically with the issue of creating lasting change."