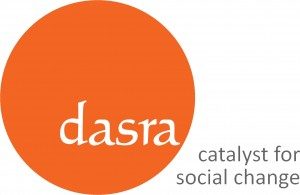 Region: Central and Southern Asia
System: Customer Relationship Management (CRM)
Sector: Philanthropy
Dasra is a strategic philanthropy foundation dedicated to connecting Indian nonprofits to philanthropists. Dasra researches social sector issues, advises social change organizations, and encourages and facilitates educated and strategic giving. The foundation operates across four priority areas: adolescents, governance in India, sanitation, and strategic philanthropy. Established in 1999, Dasra has provided more than 800 social change organizations with management training and injected $60 million into the social sector.
In the past, Dasra lacked a standardized set of processes to store and share programmatic information: It relied on a scattered set of tools, including Excel, Word, PowerPoint, and PDF to keep track of sector research, funder information, and grantees' progress. Dasra's record keeping and operations heavily relied on offline tools that made collaboration, version control, and data management tedious and time consuming.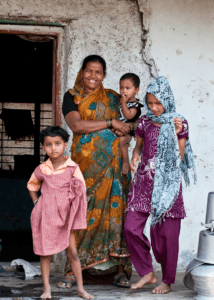 Through close collaboration with the Dasra team, Vera customized the Salesforce Sales Cloud to track the beneficiaries and projects of the organizations that Dasra supports. The application has enabled Dasra to centralize and standardize its data, transforming the structure of knowledge sharing across the organization. Dasra uses the tool to assess the concrete impact of the non-profit organizations with which it currently works in addition to that of prospective partners. Based on the data collected, Dasra's teams produce detailed sector overviews and highlight leading social organizations working in those sectors in order to ensure funds are distributed to organizations enacting the most sustainable change. Hundreds of donors are also captured in the application, providing deeper insight into and transparency around the flow of grant funds from funders to social change organizations. Dasra also presents select data about the organizations it monitors in Salesforce on its website as a
resource
for anyone to access.
"When we began working with Vera, we were looking for a partner who could help us bring all our processes onto a single software platform. Vera enabled us to achieve precisely that – they suggested that we use Salesforce, helped us think through complex requirements, and built a system that has been a critical driver for our growth."




Arjav Chakravarti, Dasra's Associate Director of Impact Assessment.
Key Features
: Secure cloud, Real-time data reporting and visualization, Process automation, Community Cloud, Chatter, Grant Disbursement, Streamlined UI