Region: Global
System: Customer Relationship Management (CRM)
Sector: Philanthropy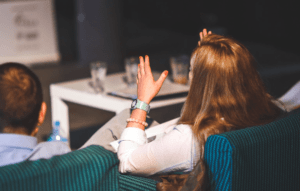 The Philanthropy Workshop (TPW) is a non-profit organization that offers educational programming for some of the world's leading philanthropists with the aim of promoting strategic, innovative, and effective giving. The Rockefeller Foundation initially founded TPW in 1995 as the first curriculum-based program dedicated to helping philanthropists give more effectively. In 2014, TPW West, founded in 2001 to meet the growing audience for TPW's programming, and the London-based Institute for Philanthropy (IFP) merged into TPW. TPW now leads training programs for a network of more than 400 philanthropists worldwide.
When the IFP and TPW West joined forces to create TPW, they also merged their respective Salesforce data management applications. However, the two applications were not fully compatible; for example, the TPW West application only included information about members, whereas the IFP application also kept track of speakers, experts, vendors, and partner organizations. Further, while some data collected from member interviews was stored in Salesforce, other information was kept in Box. The system integration did not fully meet TPW's needs, and as a result TPW sought assistance to redesign the core system to more effectively collect, maintain, and analyze information about members, alumni, educator networks, and other stakeholders.
Vera designed a Salesforce-based solution to address TPW's goals of tracking recruitment, programming, donations, member attendance at events, and contact information. Vera installed and customized Salesforce's Non-Profit Success Pack (NPSP, a CRM designed and licensed specifically for non-profits) and developed functionality to allow TPW staff to "tag" contacts and organizations with relevant geographies, tools and tactics, and issue areas. In their new, customized Salesforce application, TPW staff can now easily record and review the nature of their frequent interactions with members and prospective members as well as better keep track of and understand their members' diverse philanthropic interests and goals.

Key Features: Secure cloud, Real-time data reporting and visualization, Process automation, Donor management, Community Cloud, Grant disbursement, Streamlined UI, NPSP