Impact Hub
Region: Global
Organization Type: Impact Investor / Accelerator
Vertical(s): Social Entrepreneurship
Solution(s): Online Community Engagement
Product(s): Salesforce Community Cloud
Founded in 2005 in London, Impact Hub partners with companies and organizations focused on social innovation. With a global community of over 100 Impact Hubs and more than 16,000 members across 60 countries, Impact Hub is one of the world's largest networks focused on building entrepreneurial communities for impact at scale.
To foster their members' ambitions most effectively, Impact Hub provides a variety of supporting services, such as incubation and acceleration programs, knowledge resources, co-working space, and – with the implementation of Salesforce Community Cloud – a virtual platform for connecting their initiatives globally with the right talent, resources, and tools to make maximum impact.
"Salesforce helps us break out of silos more effectively than before by coming together on one platform to address serious world issues."

– Katka Vokrinkova, Former Global Technology Director, Impact Hub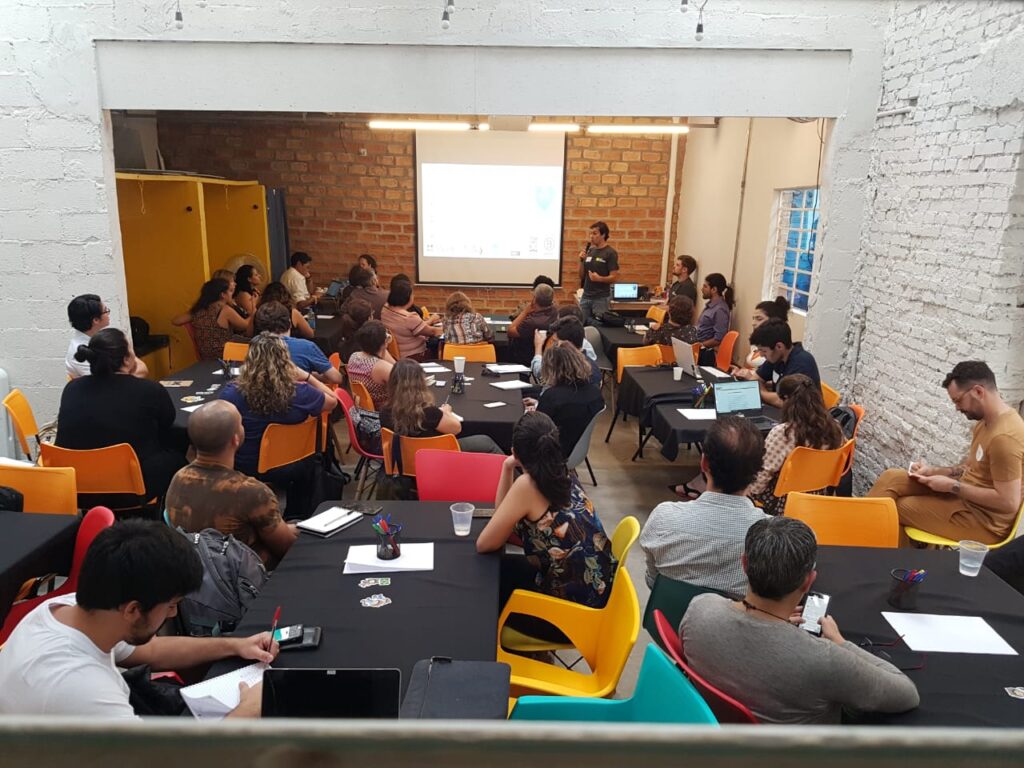 Vera Solutions began working with Impact Hub in early 2018 to review Impact Hub's current Salesforce system and community. The review revealed significant organizational challenges with the complex configuration of the system and heavy reliance on emails and manual processes for user engagement.
Impact Hub joins Vera Solutions in Mumbai for an in-person technology strategy workshop, February 2019
Vera Solutions recommended a new and improved Salesforce Community to effectively bridge the gap between Impact Hub staff, members, and businesses, and scale meaningful impact partnerships to better address sustainability and entrepreneurial initiatives across the world.
"[Partnering with Vera Solutions], who is closely aligned with Salesforce, has been great for making strategic plans and to help us develop our platform."

– Gabriela Gandel, Global Executive Director, Impact Hub
Connecting a Global Community on Salesforce
Vera Solutions began redesigning and implementing Impact Hub's new Global Community system in May 2018 using a Customer Service Salesforce Community template. As soon as the Global Community was launched, Impact Hub could see a noticeable improvement in user engagement and organizational efficiency worldwide.
"Everyone wants to be able to connect to other people doing similar work around the world," says Petr Skvaril, Global Partnership Director. "In reality, many start-ups are focused on solving a local problem and don't look beyond their immediate region. With Salesforce, we can facilitate better connections at a global level."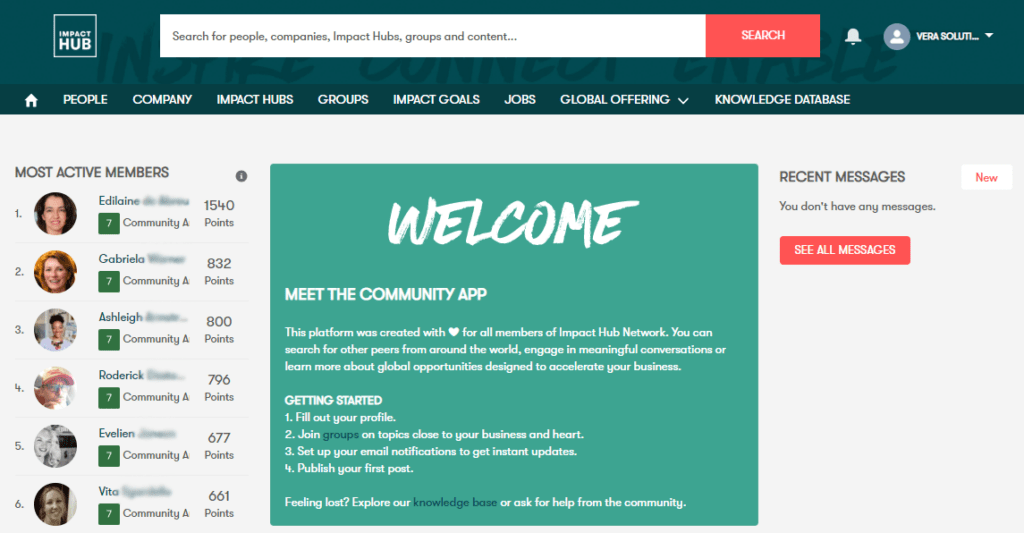 The Global Community also allows members and Impact Hub partners to run simultaneous live events across a variety of global regions, without the need for time-consuming, manual processes. Meanwhile, partner organizations looking for innovative start-ups can search Impact Hub's community to identify prospects and connect with members.
"With Salesforce, members can meet new people, develop contacts, discuss relevant topics, and find information on events," says Katka Vokrinkova, the former Global Technology Director at Impact Hub. "The great thing is that they're not limited by location, and they reach beyond their local area to a regional, national, and global level."
"By turning our real-world community of stakeholders into an online community, we're connecting entrepreneurs working on the same SDGs to drive better cross-sector and cross-border collaboration."

– Katka Vokrinkova, Former Global Technology Director, Impact Hub
Extending the Salesforce system to include Amp Impact for Program Management
In 2020, Impact Hub worked with Vera to extend its Salesforce system using Amp Impact for Program Management. Impact Hub runs 200+ programs around the globe, driving value for its members in the areas of Learning & Education, Startup Support, Institutional Innovation, Convening, and Ecosystem Development. Impact Hub uses Amp Impact to handle program applications, reviews, learning plans, and more. They've also built a mentor-matching tool on-top of Amp Impact to connect members with suitable mentors from the network.
Commitment to Digital Collaboration in the Face of COVID-19
As the COVID-19 pandemic continues to sweep across communities, borders, and continents, Impact Hub's commitment to collaborative action remains undeterred.
The Global Community platform, rolled out globally before the pandemic hit,
has been crucial for ensuring that the global network stays connected and informed
. The Community platform now hosts a specific group dedicated to COVID-19, providing a safe space for the Impact Hub network to ask questions, post assets, and share the latest input on how to prevent the spreading of the virus, as well as mitigate risks for small businesses.
Learn more about how Impact Hub is supporting it's global network of entrepreneurial communities in the face of the COVID-19 pandemic.