PSI Mozambique

Region: Sub-Saharan Africa
Vertical
: Health
Solution

: Mobile Data Collection, Sales and Supply Chain
KPIs: 50+ million condoms distributed with Salesforce system
Population Services International (PSI) is a global non-profit that aims to provide health products, coupled with effective social marketing, to improve health in developing countries. The PSI Mozambique office was formed in the mid-1990s to provide support for the Ministry of Health in its efforts to prevent the spread of HIV. Although PSI Mozambique's services have since grown and diversified, its HIV prevention programming remains central to its work: since 1994, PSI Mozambique has sold the jeito condom, the first condom brand in Mozambique. Over the years, PSI Mozambique, now the largest distributor of condoms in Mozambique, has employed a variety of communications strategies, drawing on aspects of marketing, human centered design, and behavioral economics, to maintain jeito's reputation as the preferred brand and promote healthy decisions.
In the past, PSI Mozambique kept track of condom inventory and sales at a warehouses on paper invoices. This information was then sent to PSI headquarters in Maputo, hundreds of miles from the warehouse itself. The time spent sending updates created a significant time lag and prevented the team from accessing an accurate, real-time picture of inventory.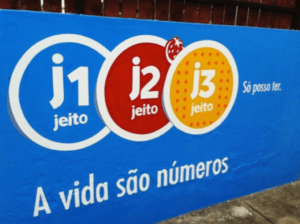 Vera designed a sales and supply chain solution on Force.com to track PSI's supply chain and service delivery. Now PSI Mozambique staff can monitor a product's lifecycle from supplier to the ten provincial warehouses to over 3,000 retailers. As part of the project, Vera developed a point-of-sale mobile app which sales agents can use to log sales, view current stock, and request products while offline. The data collected on mobile phones is then synced to the Force.com application, which enables staff at the headquarters to approve requests and monitor sales in near real-time. With Vera's consulting and implementation, PSI has distributed over 50 million condoms throughout Mozambique.
"This is nothing short of a revolution."




PSI Regional Manager
Key Features
: Secure cloud, real-time data reporting and visualization, process automation, Community Cloud, Chatter, Mobile data collection, Streamlined UI