The Vera Solutions Fellowship offers emerging, impact-driven professionals the opportunity to join an innovative, global team using technology to transform the way the social sector engages with data.
Vera Solutions is thrilled to welcome 16 new Fellows in Switzerland, India, Brazil, South Africa, Kenya, and the United States. The Fellows bring unique skills and experience in technology, consulting, business intelligence, and customer success. Each will play a pivotal role at Vera, whether helping deliver technology projects with NGOs, supporting Amp Impact customers, and strengthening Vera's operations. The addition of our 2022-2023 Fellowship cohort also marks a significant milestone, as Vera Solutions celebrates growing to more than 100 full-time employees.
Synchronous Learning, Virtual onboarding, and Personal Histories
Last month, we kicked off our third virtual Fellowship onboarding, welcoming a passionate group of new Fellows based across the globe. With a carefully designed program that took place over the month of June, Fellows participated in a range of synchronous learning sessions. The sessions covered Vera's history and 12-year-journey providing cloud solutions for nonprofits, technical knowledge related to Amp Impact and Salesforce, and dedicated 'personal histories' sessions where Fellows shared their experiences and journeys to Vera.
Working Through A Hybrid Model Amp Impact and Salesforce Case Study
As part of the Fellowship onboarding, Fellows participated in a collaborative case study covering Vera's project delivery cycle, with a focus on discovery, design, and implementation. This year, we designed a hybrid model of our traditional case study, incorporating key features of our product, Amp Impact, along with a general Salesforce case study that combined key Salesforce concepts such as data modeling, reports, and automation.
The two-week case study was coupled with Trailhead modules [a series of online Salesforce tutorials with hands-on challenges], support sessions such as webinars, peer networking, and office hours. By the end of the case study, Fellows were excited to tackle their first client project. According to our Operations Specialist, Megan Welsford, the case study was important for preparing Fellows for the work we do at Vera.
Celebrating more than 100 Employees at Vera Solutions
We're excited to see how much we've grown as a company – from a team of three in 2010 to a global team of 110 employees across five continents.
With our latest Fellowship cohort beginning their journey at Vera and building on their learning from onboarding, we are welcoming even more new Verites this month.
Introducing the 2022-2023 Fellowship Class
Larissa Vieira (Operations Associate) is an engineer who graduated from the University of the City of São Paulo. With varied experiences, she has worked as an English teacher for low-income youth, as a tutor in an educational camp, and in the area of innovation and HR.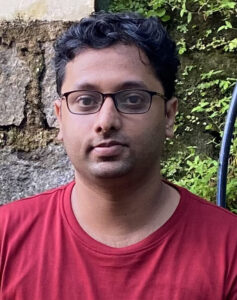 Rakesh Baravathaya Badaje (Consultant) holds an engineering degree in Mechanical stream, and PG Diploma in Full stack web development. He is a Trailhead Ranger, certified in Salesforce Platform Developer 1 and Admin. He is a Techno-Functional Consultant/Business Analyst with experience Implementing and supporting Salesforce and ERP Applications. He has worked with large global teams on Implementations, Rollouts, AMS, Data Warehousing, and Warehouse Management projects in the Automotive and Pharma domains.
Sanaa Kherodawala (Associate Consultant) holds a Bachelor of Commerce degree, along with a diploma in Business Management and Entrepreneurship. She has experience in data management, analysis, and reporting for an organization building a volunteering platform in the development sector. She has also worked in real estate sales in the past.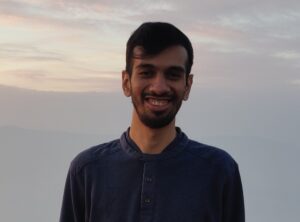 Zubin Parikh (Recruitment Coordinator) is a Chemical Engineering graduate from Mumbai University. He started his career working in the supply chain division with Reliance Industries, but a volunteering stint with a global youth-run organization brought out his passion for people. This experience motivated Zubin to take the plunge and pursue two Post Graduate Diplomas to learn more and pivot his career to become a Talent Analyst with a global recruitment consultancy firm.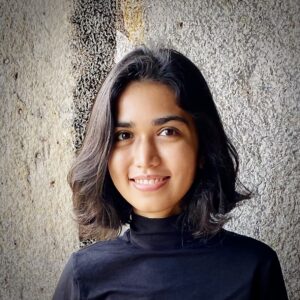 Ridhima Rathi (Associate Consultant) has a BTech degree in Computer Science, and MBA-Tech in Marketing from NMIMS University, Mumbai. She has also been a finalist for the Mahatma Gandhi National Fellowship for 2021 and a semi-finalist at the KPMG Ideation challenge in 2020. She has worked with KPMG as a Consultant in digital transformation. She also interned in different domains from startups to MNCs like Tech Mahindra, OYO, HumanID, and Waaree Energies.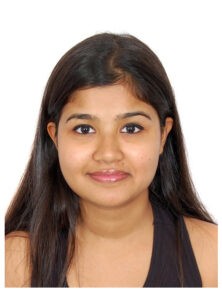 Shibani Shah (Associate Consultant) completed her BBA from NMIMS in Mumbai. She has worked in the development and impact investing sector after completing her studies. She has worked for an award-winning nonprofit startup where she worked on the product and user analytics; developing and iterating for early childhood education in low-income communities.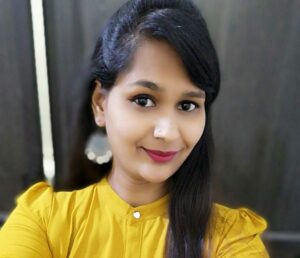 Gausiya Sheikh (Systems Admin Associate) is an Engineering Graduate. She loves to interact with people from different countries. She worked as a Customer Service Executive for 3 years where she interacted with people from the US, UK, Australia, and New Zealand. Later, she had the opportunity to learn about Salesforce cloud, and since then, she has had an extreme interest in exploring Salesforce cloud-based technology.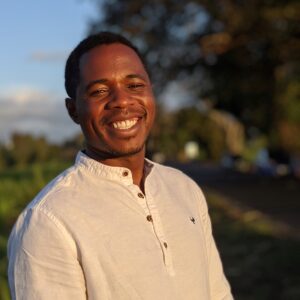 Kevin Apondi (Consultant) is a Certified Public Accountant (CPA) and Land Economist from the University of Nairobi. He understands valuation and how to assess the impact of technology and other development projects. He is an ambitious Kenyan with a practical love for technology and its impact on transforming livelihoods. He holds a first-class degree in Computer Science from the African Leadership University (ALU) and has worked with various businesses in Kenya and Mauritius to automate their operations.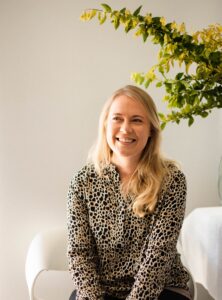 Shelley Burge (Senior Project Manager) holds a Master in Business Administration from the University of Cambridge and most recently a PGCERT in Monitoring & Evaluation Methods from the University of Stellenbosch. She is passionate about building more effective organizations and teams – enabling them to meet their mission and vision – ultimately leading to a greater impact on beneficiaries and communities at large. She is an experienced professional with over 15 years of senior leadership and consultancy experience in the International Development and NPO sector.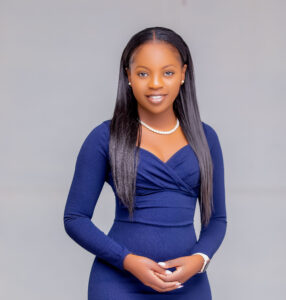 Jane Chapola (Associate Consultant) holds an MCom in Business Management. She is tech-savvy with over four years of experience in planning and managing the implementation activities of accounting software products and growing relations that build credibility with clients. She possesses strong product and technical knowledge as well as communication, analytical, and project management skills. She has also demonstrated the ability to work both independently and as a team leader. She is talented at educating others on the features of the software and solving client queries.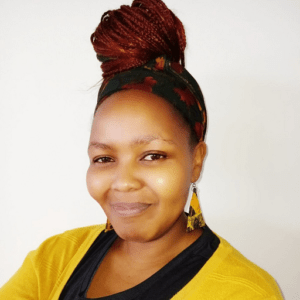 Ratu Moratuoa (Customer Support Analyst) achieved her BCom IT Management degree at UJ Kingsway in Johannesburg. She has experience in managed services, development, and support for POS applications and Digital Marketing applications.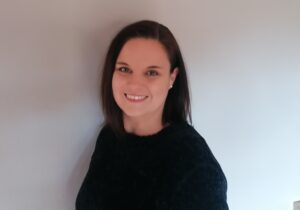 Christelle Prinsloo (Customer Support Analyst) holds a BA Degree in Communications Sciences from the University of South Africa and is also a Certified Salesforce Administrator. She offers experience within various consulting companies, working closely with clients to optimize and streamline their human resources and recruitment processes, strategies, and systems. She has a proven track record in account management and relationship building.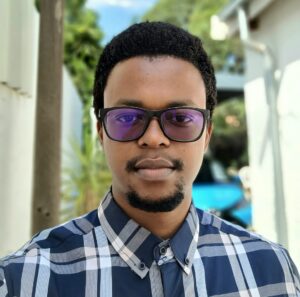 Maxwell Rundofa (Customer Support Analyst) holds a B.Eng (Hons) in Industrial Engineering from the University of Science and Technology in Zimbabwe. He has experience in data analytics, business intelligence, and continuous improvement roles in the fintech and production industries.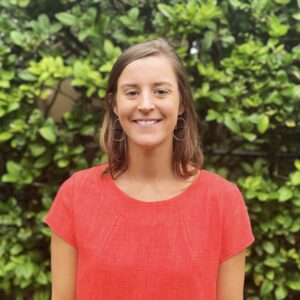 Mia Haughton (Business Analyst/Consultant) rejoined Vera, as a Business Analyst based in London and Geneva. She previously served as Vera's Global Marketing Manager from 2017 to 2021 and she is currently pursuing a Master in International Affairs and Development Studies from the Geneva Graduate Institute. Since leaving Vera, her passion to put meaningful data at the forefront of decision-making has only grown and she's eager to dive into the consulting side of Vera's mission-driven work.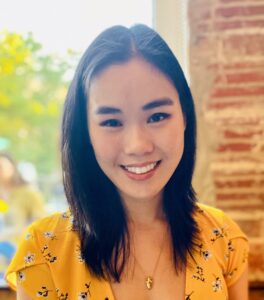 Kai Kresek (Associate Consultant) has a Bachelor's in Geography and Ecology from the University of Colorado Boulder. She worked closely with national governments, civil society organizations, and non-profits to implement geospatial environmental monitoring data, and analysis to support their conservation efforts. She has also participated in environmental research, specifically in the field of global forest change and medical geography.
Nazgol Zand (Project Manager/Consultant) holds an MA in International Development and an MBA from American University. She is passionate about providing solutions and scaling impact and believes in the power of data and numbers to amplify impact. She gets extra excited about data, equity, impact, and the arts. She has more than ten years of strategy and project management experience in a variety of industries, with a special focus on data and data culture, capacity building, and process improvement. She has experience managing the Sundance Film Festival submission process, supporting a youth organization in Ukraine as a Peace Corps volunteer, and working with the NYC Hospital system leadership for improving organ donation. More recently she managed program data and impact for organizations in the Workforce Development sector, and consulted nonprofit organizations on data best practices and database implementation.